Second Group of US Diplomats Fly Back to China Amid Frayed Ties

More than 100 U.S. diplomats and family members flew to China on Wednesday, according to internal State Department emails, as Washington pressed ahead with its plan to restaff its diplomatic mission amid heightened bilateral tensions. A chartered commercial aircraft left Dulles airport outside Washington for the South Korean capital, Seoul, where passengers would transfer to another aircraft outfitted for medical operations before flying to the Chinese city of Guangzhou. The flight, only the second of many required to return more than 1,200 U.S. diplomats with their families, was the first since negotiations hit an impasse two weeks ago over conditions China wanted to impose on the Americans, prompting the State Department to postpone flights tentatively scheduled for the first 10 days of July. The U.S. is working to fully restaff…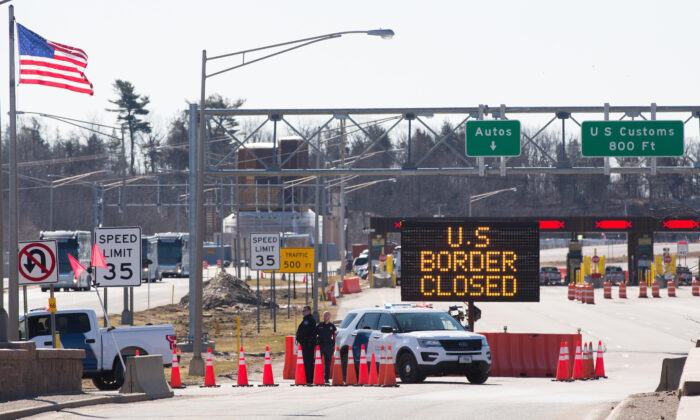 WASHINGTON鈥擳he United States, Canada, and Mexico have agreed to keep their shared borders closed to non-essential traffic until at least late August because of COVID-19.
Acting U.S. Department of Homeland Security Chad Wolf said Thursday in announcing the extension that restrictions on cross-border traffic that have been in place since March have helped slow the spread of the coronavirus.
Officials had said in recent days that another 30-day extension was likely before the expiration of the previous 30-day extension.
The partial closure restricts crossing to commercial traffic, people returning to their home country, and other travel deemed essential. It prohibits people from traveling between the countries for tourism or shopping, which is economically important to border communities.
The extension agreed to by the three countries would keep the border closed until Aug. 21.
It comes as COVID-19 continues to surge in many parts of the United States and in Mexico.
The border restrictions are intended to maintain the commercial cargo traffic that is vital to the economies of all three countries.
Focus News: US, Canada, and Mexico Borders to Stay Closed for Travelers
Beijing 'Grooming' Australian Businesses to Lobby Federal Government on Its Behalf: Expert

Beijing has been grooming Australian business leaders to lobby the federal government to change its policy settings on the Chinese Communist Party (CCP), amid rising scepticism of Australia-China relations, according to Professor Clive Hamilton, an expert on CCP influence. Hamilton, author of "Silent Invasion"–which details Beijing's influence operations in Australia–said the CCP was leveraging business "proxies" to pressure the government. The activities of these proxies have escalated in the fallout from the recent Beijing-instigated trade dispute. The trade dispute has seen tariffs, bans, and warnings imposed on Australian exports to China affecting the barley, meat, coal, travel, and education industries. "[The CCP] routinely mobilises business groups and corporate leaders in the targeted country to apply pressure on their government to relent," he stated in a submission (pdf) to a parliamentary inquiry…