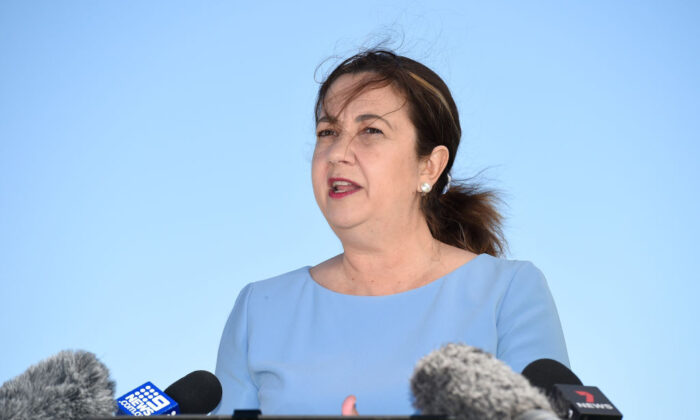 Queensland (QLD) Premier Annastacia Palaszczuk has kick-started a donation campaign to get Queensland residents in flood-affected areas back on their feet.
The QLD Government will donate $2 million (US$1.49 million) on behalf of Queenslanders to be divided evenly between four charities, the Australian Red Cross, Lifeline Queensland, The Salvation Army, and St Vincent de Paul Society to assist with their recovery efforts.
Another $100,000 ($74,295) will go to GIVIT on top of the funding they have already been provided in 2021-22.
This comes after floods have devastated the southeast of the state over the past ten days, resulting in 12 deaths and thousands of homes damaged or rendered unlivable.
Premier Palaszczuk said that as the state moves into the recovery phase, charities do their bit to provide critical services which enable Queenslanders to get back on their feet.
"So many people have lost their homes or had property damaged, experienced loss of support or work income, and are facing incredible hardship and challenges ahead," she said.
The five charities receiving the government funding outlined how they were helping in the recovery process.
Queensland Director of Red Cross, Collin Sivalingum, said that the funds will assist their work in evacuation and recovery centres.
"Red Cross is providing personal support at evacuation and recovery centres across impacted flood areas and going door to door providing outreach alongside other agencies, wherever the needs are greatest."
Lifeline Queensland's General Manager Luke Lindsay said emotional distress after natural disasters can be harrowing, so Lifeline will be providing immediate emotional support to anyone who needs it.
Meanwhile, St Vincent de Paul Society Queensland will support impacted residents with food, clothing, and accommodation, as well as long-term support to re-establish their homes and rebuild their lives, while the Salvation Army volunteers said their focus is to "journey with people for the long-haul, doing our best to help Aussies get back on their feet."
GIVIT CEO, Sarah Tennant said the funding will enable the charity to meet the immediate material needs of impacted Queenslanders, emphasising "a commitment to purchasing from local businesses where possible."
Palaszczuk also encouraged Queenslanders and businesses to donate, thanking BHP Foundation, The Star Entertainment Group, and Suncorp for already doing so.
BHP Foundation will donate $2 million to support emergency relief efforts in flood-affected areas of both QLD and NSW, while The Star Entertainment Group has given $100,000 to GIVIT and $100,000 to other local charities.
Suncorp has committed $1 million ($743,000) across Queensland and NSW, including contributions to charities, Queensland State Emergency Service (SES), and the Foundation for Rural & Regional Renewal.
"That Queensland spirit also comes from the generosity of Queenslanders who dig deep to help those in times of need," Palaszczuk said.
"Every donation counts, no matter how small and I encourage Queenslanders who would like to help to make a donation to a registered charity."
Original link : Queensland Government Initiates Flood Donation Campaign