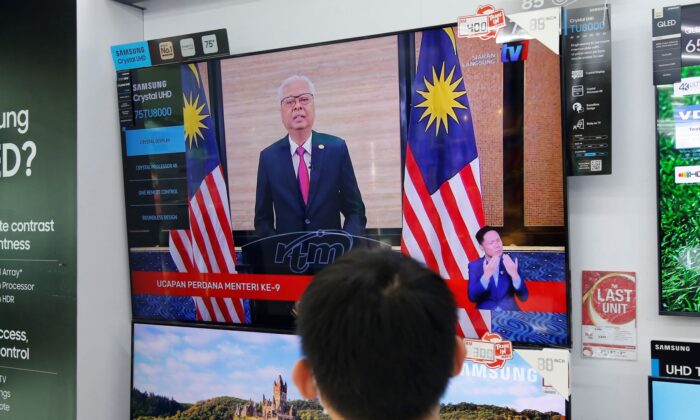 Malaysia will reopen its borders to all travelers on April 1 as the country transitions to the endemic phase of COVID-19, in what Prime Minister Ismail Sabri Yaakob called an "exit strategy" for Malaysians to return to normal life.
Ismail said on March 8 that the decision was made after conducting a risk assessment and consulting with the Health Ministry. The move aims to revive Malaysia's tourism industry, which has been severely affected since the government closed its borders in March 2020.
"Malaysia is now a destination that is open and can be visited by all," Ismail said, according to the national news agency Bernama. "The 'Transition to Endemic' phase is an exit strategy to enable all of us to return to almost normal life after two years of struggling with COVID-19."
Fully vaccinated travelers will be allowed entry to Malaysia without being subject to quarantine, although they will have to be tested two days before departure and within 24 hours of arrival, according to the Foreign Ministry's advisory.
Foreign travelers will no longer be required to apply for entry authorization, but they'll be required to install the country's contact tracing application during their stay in Malaysia.
Ismail said that Malaysians will be allowed to travel to countries that have reopened their borders to tourists, or use the vaccinated travel lanes agreed upon between the Malaysian government and certain countries, such as Singapore.
Malaysia's government is already in talks with Thailand and Brunei to implement the vaccinated travel lanes. Thailand has reportedly agreed to implement the vaccinated travel lanes with Malaysia, with 10 daily return flights from mid-March.

Singapore said it's working with Malaysian authorities to expand the countries' vaccinated travel lanes in a "safe and progressive manner," adding that more information will be announced when it's available, Channel News Asia reported on March 8.
The Malaysian government will also ease pandemic restrictions on opening hours and capacities for businesses as of April 1.
"Owners of business premises can operate throughout the operating hours stated in their license," the prime minister said. "This means that [the public] can dine in at restaurants even after midnight."
He said the use of face masks is still required in public places, while strongly encouraging people to practice physical distancing.
Nearly 98 percent of adult Malaysians are fully vaccinated, while 64 percent have received a booster shot. The Malaysian government has begun vaccination programs for children 5 to 11 this month.
Malaysia reported a total of 31,490 new COVID-19 cases on March 8, with officials attributing the spike to the highly transmissible Omicron variant; only a few cases were classified as serious.
Original link : Malaysia to Reopen Borders for All Travelers Amid 'Transition to Endemic' COVID