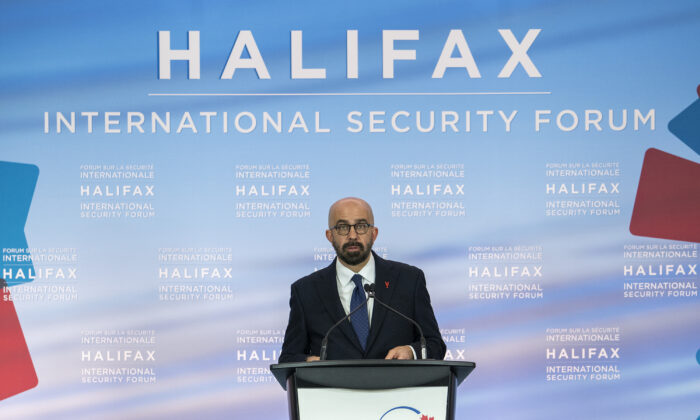 need for like-minded democracies to form a global alliance to counter China's threat to the free world was a key focus of the 2021 Halifax International Security Forum (HFX).
annual forum based in Halifax, held this year between Nov. 19 and Nov. 21, included issues ranging from human rights abuses to cybersecurity.
Malcolm Turnbull, former Prime Minister of Australia, said an international alliance should prioritize resisting Chinese aggression in the Indo-Pacific region and ensuring a rules-based order where all the regional countries are respected.
"We want an Indo-Pacific where the strong cannot do as they will and the weak do not suffer as they must," Turnbull said at the fourth plenary of the Halifax forum on Nov. 20.
"That rule of law… is what we are fighting for in the Indo-Pacific. That's it. No corruption, no coercion, and no covert subversion of our democratic values or our institutions. That's what it's all about, and that's why we have to come together," he said.
Indo-Pacific region—the geographic area making up the Indian Ocean and the western and central Pacific Ocean—has taken on increasing geopolitical importance as China escalates hostile actions in the region.
Earlier this year HFX invited democratic leaders around the world to endorse its campaign #StandTogetherOnChina, an initiative that encourages all democracies to coordinate their efforts to meet the challenge from communist China.
According to Peter Van Praagh, president of the Halifax forum, the campaign was informed by a "handbook" authored by HFX vice president Robin Shepherd entitled "China vs. Democracy: Greatest Game" (pdf). document outlines how the Chinese Communist Party (CCP) threatens the world's democracies and how free countries should work together in concert to meet that threat.
Human Rights
Some speakers at the Halifax forum expressed concern about democracies having differing public stances towards the authoritarian regime, which may undermine progress on addressing human rights abuses such as the CCP's atrocities against Uyghurs in Xinjiang.
Dolkun Isa, president of the advocacy group World Uyghur Congress, said if countries don't speak out against the regime's abuses it's tantamount to backing China, at a time when Beijing is slated to host the 2022 Winter Olympic Games despite its well-documented human rights abuses.
" Chinese government today commits genocide against 2 million Uyghurs in the concentration camp. We have seen how the Chinese government cracks down on Hong Kong's democracy, what's going on in Tibet—everybody knows, but most of the countries are still silent," Isa said.
Regarding a coordinated approach to the controversial Beijing Winter Olympics, Turnbull said that a boycott would only achieve its objective if it was "very widespread" including buy-in from "all like-minded countries."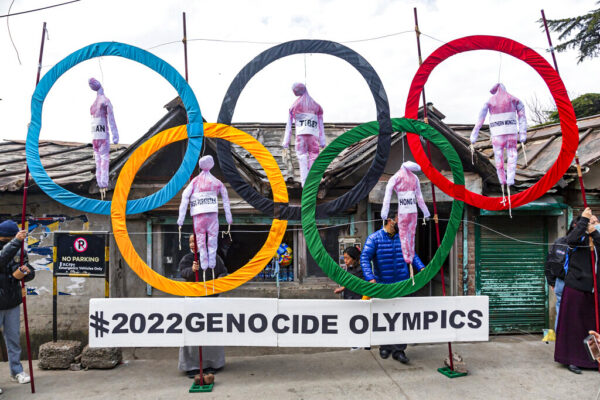 On Nov. 16, the Inter-Parliamentary Alliance on China, a transnational cross-party alliance of parliamentarians, launched a social media campaign, #NoRightsNoShow, calling on governments around the world to refuse to participate in the Beijing Olympics. Canada is currently in talks with allied countries regarding a potential diplomatic boycott of the games.
Halifax forum recently announced it will hold an assembly in Taiwan for the first time from Jan. 21 to 23, 2022—just weeks ahead of the Beijing Olympics. location of the event is significant in that the Chinese communist regime has long perceived Taiwan to be its break-away province, despite it never having gained control over the territory.
"HFX's first event in Asia will celebrate the courage and achievements of one of the world's most vibrant democracies," the statement reads. event is held in cooperation with the government of Taiwan, and in association with the Taipei-based Institute for National Defense and Security Research.
Pezou : Halifax Security Forum Urges Democracies to 'Stand Together' on China