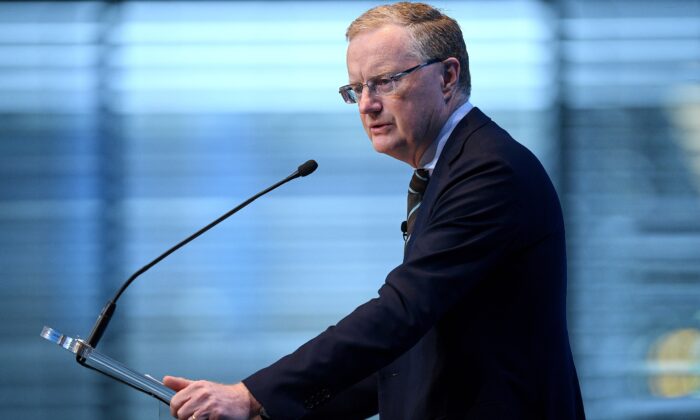 The governor of the Reserve Bank of Australia (RBA), Phillip Lowe, doesn't believe a global coordinated financial response to the Ukraine conflict is required.
Lowe said that while central banks worked closely together during the Global Financial Crisis, the current situation was entirely different.
"[They worked together in the GFC] because financial markets had frozen and central banks needed to unfreeze those financial markets," he told the inaugural Banking Conference hosted by the Australian Banking Association on March 11 in response to a question from the host.
"At the moment, I don't think there's a need for coordinated policy response. What there is a need for us to do is to sit down and share information."
He said that the many sanctions on Russia have caused a "major dislocation" in its economy, but that those impacts have yet to affect the global financial system.
"But it's still early days. There's a lot to come for these sanctions to work their way through the financial sector and we'll look at that again tonight," Lowe said.
In his speech, Lowe also talked about the "psychology" of inflation, where continuous supply shocks will now likely put some pressure on employers to raise wages.
"They didn't want to put up wages," he said. "It's quite possible that a period of traffic headline inflation will service the psychology shift and firms will decide that they have to put up their prices. And if the prices are rising, then they can afford to pay higher wages."
However, he noted that the current increase in wages growth was still low and it'll be "quite some time" before it picked up substantially.
Lowe has been flagging a "plausible" official interest rate hike since the inflation rate in Australia hit 3.5 percent, which he has reiterated, particularly following the escalating conflict in Ukraine.
"In the last couple of weeks, the Russian invasion of Ukraine is pushing up commodity prices right across the board. That's higher pricing for energy, for all the base metals, and for many agricultural products as well," he said.
In particular, household expenses are being hit at the pump, pushing up the cost of living as people return to commuting to work and school. Some areas around the country have hit well above the $2 per litre (US$7.57 a gallon) mark.
ANZ's head of Australian economics David Plank said that Lowe's speech suggested a rate hike in the third quarter, or in June, rather than in the second (pdf).
"A material surge in inflation would challenge this, as it would make it difficult for the RBA to argue that it 'can be patient in a way that countries with substantially higher rates of inflation cannot,'" Plank said.
Original link : Global Response by Central Banks to Ukraine Crisis Not Required: Head of Australian Reserve Bank