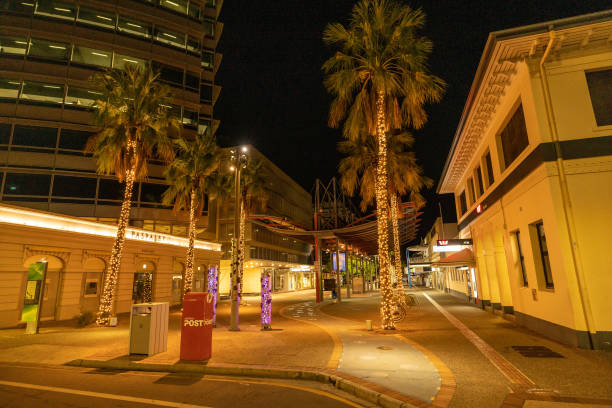 Northern Territory (NT) has put the town of Katherine into lockdown for 72 hours, while imposing what they called a lock out for anyone who is unvaccinated in the Greater Darwin area for the same time frame.
measures came in response to one man testing positive for COVID-19 yesterday—the territory's first locally acquired case on record.
man is a contractor at Royal Australian Air Force Tindal base, who lives between Katherine and Humpty Doo. He began developing symptoms on Tuesday and tested positive for COVID-19 on Thursday.
He was active in the community during his infectious period, visiting locations near Darwin and Katherine, which is 320 kilometres (198 miles) southeast.
NT Chief Minister Michael Gunner said that the man had not travelled outside the NT recently and therefore had caught the virus inside the territory.
"We don't know where and we don't know when, but this is community transmission," he told reporters on Thursday night.
unvaccinated man was isolating in Katherine and will be transported to the Howard Springs quarantine facility by CareFlight.
His flatmates in both Darwin and Katherine have been tested and are in isolation, according to an NT Health release.
Lockdown Vs Lock Out
NT government has placed Katherine and the Greater Darwin areas into either a lockdown or a lockout for 72 hours.
From Nov. 5, Katherine is in full lockdown. But due to a higher rate of vaccination in Darwin, the NT government has imposed what it called a "lock out."
This means that fully vaccinated people are able to continue to live as normal within the following Local Government Areas: City of Darwin, City of Palmerston, Litchfield Council, Wagait Shire, Belyuen Shire, Dundee, Bynoe, Charlotte, and Cox Peninsula.
In Katherine, residents can only leave their homes for five reasons.
se are to seek medical treatment, which includes getting a COVID-19 test or vaccination; to buy essential goods and services; and to attend work considered essential.
y may also go out for one hour of exercise per day, with one other person, so long as they remain within a 5 kilometre radius of their homes. y may also leave their residence to provide care and support to a family member or person who cannot support themselves.
"re are three main reasons why we need to do a full lockdown for Katherine," Gunner said. "First, we don't know the source of the infection, second, he spent a full day while infectious working at Tindal, and third, the Katherine area is not yet 80 percent fully vaccinated."
Currently, 75 percent of Katherine residents have had at least one dose, while 65 percent have had the second shot.
Meanwhile, there has been a "different response for Greater Darwin," Gunner said, due to higher vaccination rates.
In Greater Darwin, fully vaccinated people can go about their lives as normal, but have to wear a mask.
y have free movement and free access, meaning they can go to work, enter shops, and visit homes of other vaccinated people within the Greater Darwin area.
This means that those who are not vaccinated, and those who have only had their first shot, must remain home during the 72-hour lockout period.
y are only allowed to leave their homes for the same five reasons as Katherine residents.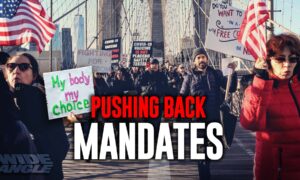 'I Feel Like This Is a Resurgence of Slavery': NYC Vaccine-Mandate Protester
10hr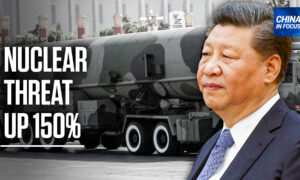 Pentagon: China Nuclear Threat Level Doubles
11hr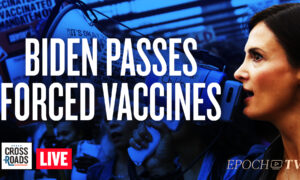 Live Q&A: Forced Vaccines Unveiled by Biden; China Tells Citizens to Stockpile Food
11hr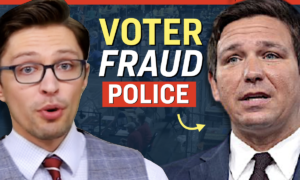 Facts Matter (Nov. 4): Governor DeSantis Pushes to Establish Election Police to Investigate All Allegations of Fraud
12hr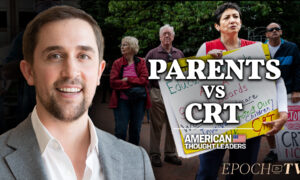 Christopher Rufo on Critical Race ory, a 'Bankrupt' and 'Elite' Ideology Subsidized by Public Dollars
13hr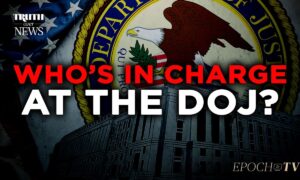 DOJ Does Not Appear to Be Run by the Attorney General | Truth Over News
15hr
Pezou : Australian Territory Locks Out Unvaccinated, Locks Down Town After 1 New Case