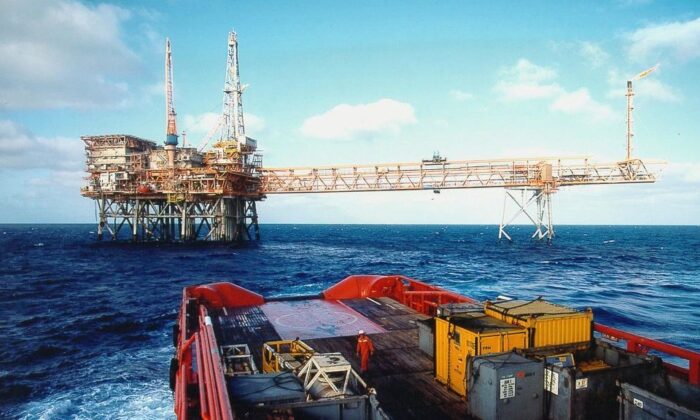 Australia will soon begin approving offshore oil and gas exploration projects in a move that could help alleviate the global energy crisis stemming from the Russia-Ukraine conflict.
The decision from governments and corporations to cut off imports of Russian oil has led to a spike in fuel prices worldwide—including Australia, where the price at the pump is set to exceed $2 per litre (US$5.50 per gallon).
Minister for Resources and Water Keith Pitt criticised the Russian regime and said ongoing exploration would help provide reliable and affordable energy to Australia and other parts of the world.
"Ukraine is providing a frightening example of the dangers of relying on despots and autocrats for your energy supplies," Pitt said.
"The Australian Government is working with like-minded countries on how we can be part of the solution for Europe's energy crisis, and that includes ensuring the development of energy resources."
Read More
Renewables Place Europe's Electricity at the Mercy of Russia
Putin: US Shouldn't Blame Russia for Rise in Gas Prices
The Australian government will now be assessing bids placed on exploration zones released as part of the 2021 Offshore Petroleum Exploration Acreage Release.
The release opened up 21 areas across 80,000 square kilometres (30,000 square miles) with potential for offshore oil and gas drilling, with locations in the coastal waters north of Western Australia and between Victoria and Tasmania.

"The Government regularly offers acreage release opportunities to industry, and it is great to see this healthy level of interest in investing in exploration and bringing on new oil and gas projects for both domestic gas and for exports to our trading partners," Pitt said.
In Australia, rising petrol prices have sparked fears that the increasing cost of living will carry through into higher inflation.
Peter Khoury, the spokesman for Australian motor vehicle and housing insurance giant NRMA, predicted that the cost of basic goods at shops and supermarkets will also see a hike with transport delivery trucks now paying twice as much for diesel compared with April of 2020.
"Diesel is the fuel that our economy runs on. Farming, agriculture and mining, transport, small businesses that run fleets," he told the ABC.
"This is coast to coast, and we have never seen anything like it in history. Your family will feel it at the bowser, in the supermarket aisles and everywhere else."
Calls have been made for the federal government to help the strain on all Australians by reducing or even putting the 44 cents per litre ($1.20 per gallon) fuel tax on pause altogether.
Original link : Australia To Develop Offshore Oil, Gas Amid War-Induced Energy Crisis