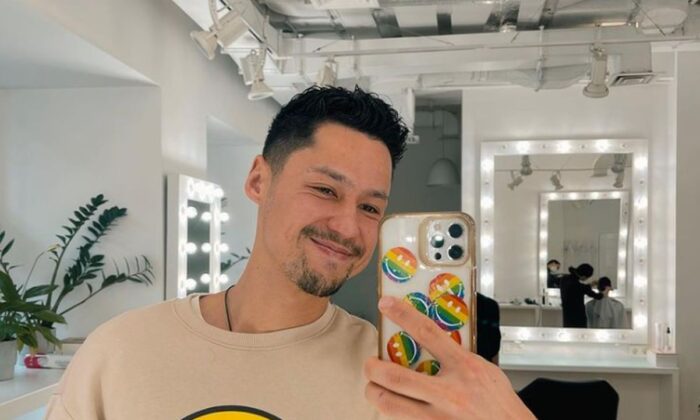 Ukrainian actor and TV host Pasha Lee was killed by shelling near Kyiv over the weekend, according to Ukraine's Odesa International Film Festival.
The organization said on Facebook that Lee, 33, "joined the ranks of the Territorial Defense Forces of the Armed Forces of Ukraine in order to protect the country" amid Russia's invasion and was killed "as a result of shelling by Russian occupiers" near Irpin.
The Epoch Times could not independently verify the claims and has contacted the group for comment.
"People of culture should do what they know best—culture, not war," Anna Machuh, chief executive officer of the Odesa International Film Festival, told Business Insider on Monday, adding: "Pasha Lee is a real hero."
"From the very first days, he stood up for the defense of his country. His death at the hands of the Russian occupiers is a huge loss for the entire Ukrainian film industry. We will never recover from it and we will never forget his talent," Machuh continued to say. If the "war does not end today, there will be even more of these losses," Machuh added.
Lee's last social media post was made on Friday, showing a photo of him wearing camouflage gear.
He wrote: "For the last 48 hours there is an opportunity to sit down and take a picture of how we are being bombed, and we are smiling because we will manage and everything will be UKRAINE. WE ARE WORKING," according to a translation.
According to The Associated Press, shelling continued Sunday around Kyiv, including in Irpin, which was cut off from water, electricity, and heating for several days. Other reports indicated that four civilians were killed at a bridge near Irpin on Sunday.
Original link : 33-Year-Old Actor Pasha Lee Killed During Russia-Ukraine Conflict