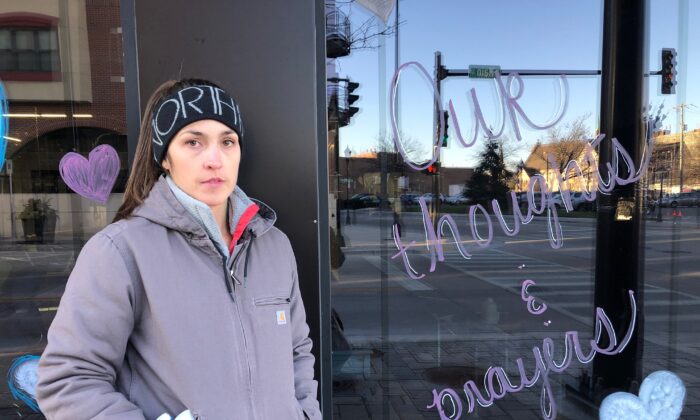 Waukesha residents say they are shaken, heartbroken, and in disbelief as the city attempts to recover in the aftermath of the Christmas parade attack that killed at least five and injured dozens more.
As much of downtown Waukesha, Wisconsin remains shuttered, Pezou spoke to residents about the mass casualty incident that saw a red SUV plow through scores of people at speed on Sunday night.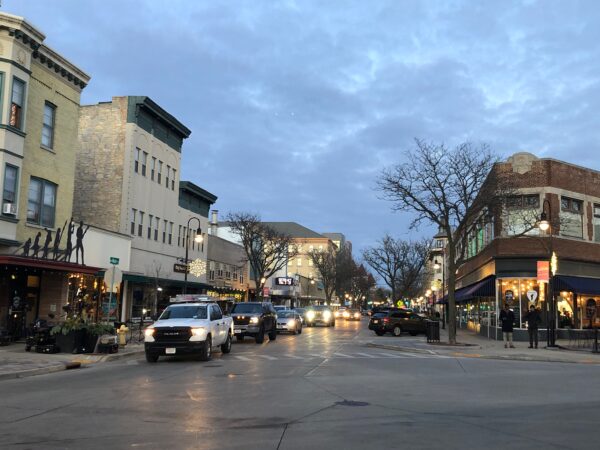 Suspect Darrell E. Brooks, 39, was identified by authorities on Monday and is charged with five counts of intentional homicide. 
Elizabeth Boyd, who works at real estate investment and property management company Smart Asset Realty in downtown Waukesha, told Pezou that although she wasn't at the Christmas parade, several of her colleagues who did attend were left shaken by what they witnessed.
"I have lived in Waukesha my whole life and don't think anything like this has happened before. It was very hard to process. It really breaks your heart," said Boyd.
Karla Maldonado, manager at Smart Asset Realty, said she met with colleagues on Monday to draw inspiring messages on their business windows. She told Pezou that she is having difficulty processing the events that unfolded on Sunday night. 
"This is really hitting home. I couldn't believe it could happen. I don't think I have fully processed it and most of the time I try not to think about it," Maldonado said, adding that when her son told her about the incident, she was in complete shock and immediately called everyone she knew at the parade to make sure they were safe.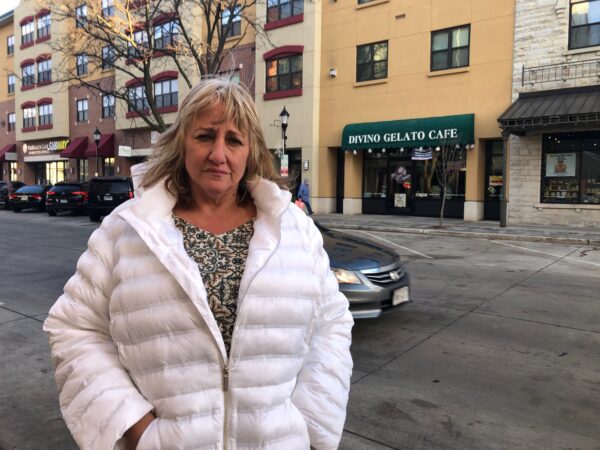 Standing on the block where the incident unfolded, Sue Beedle, who moved to Waukesha from Chicago six years ago, said it is hard to believe that such an incident could happen in the area.
"It's [Waukesha] not hectic and metropolitan, and it's full of kind, friendly and down to earth people," Beedle told Pezou. "It's a storybook town, all the quaint shops, and no crimes. People in nearby cities visit Waukesha for festivals like the parade."
"It's hard to believe, they couldn't believe it could happen. grieving is going to take a long time, especially because it involves children," Beedle added. " city will need a long time to cope, and it certainly changed the mood and atmosphere of the holiday season."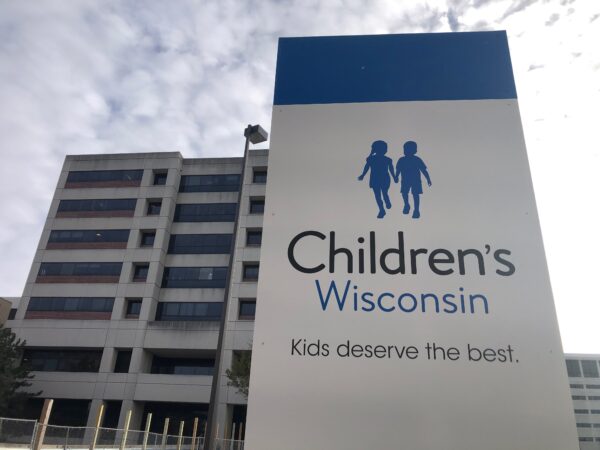 Eighteen children were among the more than 40 people injured in the incident, the Children's Wisconsin hospital said in a statement. Two are in critical condition, police said.
Those killed were identified by Police Chief Dan Thompson on Monday as Virginia Sorenson, 79; LeAnna Owens, 71; Tamara Durand, 52; Jane Kulich, 52; and Wilhelm Hospel, 82.
Local dance troupe, the Milwaukee Dancing Grannies, confirmed in a post on Facebook that several members were among those who were killed in the incident.
suspect, Brooks, has two open criminal cases in Milwaukee County, including one filed on Nov. 5, which shows he is charged with resisting or obstructing an officer, reckless endangering, disorderly conduct, bail jumping, and battery. A cash bond of $1,000 was posted on Friday, records show.
motivation behind the attack isn't yet clear, however, Thompson said it wasn't a terrorist event.
Brooks is scheduled for an appearance at the Waukesha County Courthouse at 4 p.m. CST for a preliminary hearing.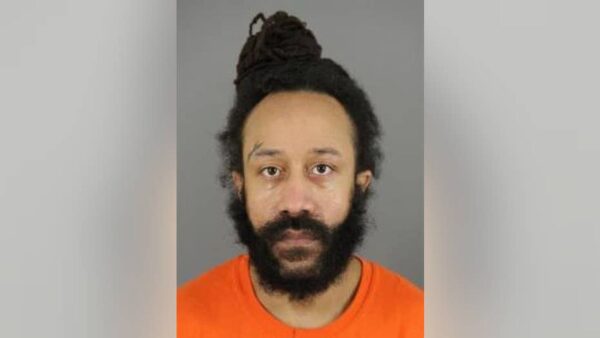 Videos from the Christmas parade in Waukesha captured the moment a red SUV approached the parade before accelerating and plowing through dozens of people, including into a group of youngsters waving white pompoms.
One video showed the vehicle narrowly missing a young child dressed in pink, dancing on the side of the road, while another video, taken from an apartment overlooking the parade showed the SUV barreling through the crowd without stopping.
A business owner in her 50s in downtown Waukesha, who didn't disclose her name for fear of repercussion, described the attack as a "senseless act."
"We will be fine. We will get through this. But it's going to take a long time, especially having someone die and hurt during a holiday season," she told Pezou. "I don't personally know anyone who died. But this is a small community and I just pray for the surviving victims and families."
Waukesha Police Department advised anyone who witnessed the traumatic events and who needs to talk with someone to connect with a trained, caring counselor while providing a phone number for a counseling service.
"Our prayers go out to all the victims of this tragedy. This senseless act resulted in five deaths and 48 injured (that number may rise)," the local police said in a statement.
A vigil was held on Monday evening at Waukesha's Cutler Park for the victims of the attack.
Pezou : Waukesha Residents Shaken, Heartbroken by Christmas Parade Attack