An advisor to President Donald Trump's 2020 campaign says that House Judiciary Chairman Jerrold Nadler (D-N.Y.) isn't providing due process to Trump in the impeachment inquiry.
Jenna Ellis, the Trump campaign's senior legal adviser, said during an appearance on Fox News's "America News HQ" over the weekend that Nadler's letter to Trump inviting the president or his counsel to appear at upcoming committee hearings contained "interesting phrasing."
"The really interesting phrasing in that letter is that Jerry Nadler is asking the president whether he intends to exercise specific privileges. That tells you all you need to know about the bias of this and that it's not actually providing the president with robust due process," she said.
"So basically all that Nadler is asking is are you going to play along with our completely biased and manipulated rules and specific privileges we give you that you have to play along with that, and we're going to lie, cheat, and steal along the way, or are you going to decline to participate entirely and then we can say, oh hey that's your fault President Trump for not participating."
Ellis asked host Ed Henry to imagine an accused person being offered a choice between a "biased hearing" or declining to participate completely and have the judge automatically find guilt.
"That is not due process, that's not constitutional, and the American people should not be convinced at all that Jerry Nadler is sincere here," she said.
Henry wondered why Trump wouldn't send legal representatives to the hearing to present the president's case.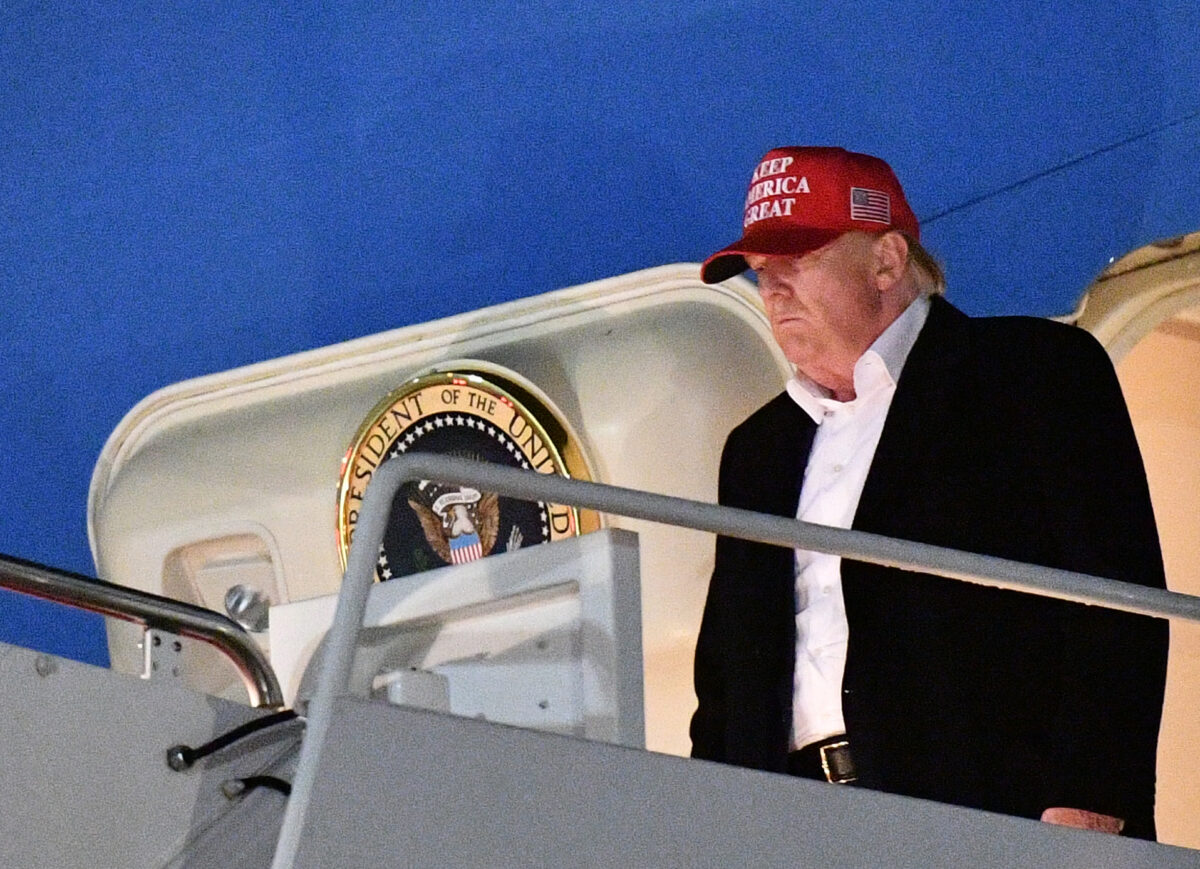 "Why isn't he committing to saying, I am sending Jenna Ellis or another lawyer up there to make the case you're making to me right now?" he said.
Ellis said that "in a regular judicial proceeding where there is due process, the prosecutor and the judge are not the same person." She alleged that Nadler and House Intelligence Chairman Adam Schiff (D-Calif.) are being both prosecutors and judges in the inquiry. "If they really wanted to seek truth and fairness, they would allow an impartial arbiter to come in," she said.
She noted that Trump has said he would accept impeachment and make his case in a Senate trial—which would be triggered if the House does vote to impeach the president—because it would include an impartial judge and be more like a regular trial. Supreme Court Chief Justice John Roberts would preside over the trial if it was held.
No president in the history of the country has ever been impeached and convicted in a Senate trial; several have been impeached but acquitted in the subsequent trial. If two-thirds of the Senators present concur on conviction, then the president would be removed.
Republicans hold a 53-47 majority in the Senate and leaders there have said they don't foresee Trump being convicted.
Ellis spoke prior to the Whtie House telling Nadler on Sunday that it wouldn't participate in the Judiciary Committee hearings. The first hearing is scheduled for Dec. 4.
This article is from the Internet:Trump 2020 Adviser Says Nadler Is Not Providing 'Robust Due Process' to the President
---