More Bank Runs Worry Chinese Regulators, Investors

News Analysis Warning signs are flashing all over China's banking sector. Chinese regulators have seized and bailed out lenders at an unprecedented pace amidst a surge in bad debt all the while forcing banks to step up lending at increasingly lower interest spreads. It's a way to keep banks in business but not a recipe for future longevity. Increasing worries about the health of China's financial system have hit investor confidence in banks and hurt recent capital raising efforts as well. I wrote in August that after three Chinese bank bailouts in three months, more will follow. After a few months of calm, two local bank runs in November have added fuel to the fire. Yingkou Coastal Bank is the latest to suffer a bank run. Yingkou faced a "flash…
Sen. John Kennedy (R-La.) said that the impeachment inquiry against President Donald Trump is rigged.
He said that House Speaker Nancy Pelosi (D-Calif.) and House Intelligence Chairman Adam Schiff (D-Calif.) have set up an unfair process against Trump.
"Rounds one and two by Speaker Pelosi and Chairman Adam Schiff are as rigged as a carnival ring toss, and we both know that," Kennedy told host Chuck Todd during an appearance on NBC's "Meet the Press" on Dec. 1.
"Have they allowed the president to call his own witnesses? No. Have they allowed him to have his lawyer present? No. Have they allowed him to offer rebuttal evidence? No. Have they allowed him to cross-examine the witnesses that were hand-picked by Speaker Pelosi? No. Whether you like the president or don't, we both I know agree with due process. Nobody is above the law, but nobody is beneath the law. The Bill of Rights is not an a la carte menu," Kennedy added.
Top Republicans have repeatedly said that Trump is being denied crucial due process rights during the impeachment inquiry, which was launched in late September.
The White House said later Sunday that it would not participate in the House Judiciary Committee hearings, which start on Wednesday after two weeks of hearings held by Schiff's committee.
"We cannot fairly be expected to participate in a hearing while the witnesses are yet to be named and while it remains unclear whether the Judiciary Committee will afford the President a fair process through additional hearings," White House counsel Pat Cipollone wrote in a letter to House Judiciary Chairman Jerry Nadler (D-N.Y.). "Under the current circumstances, we do not intend to participate in your Wednesday hearing."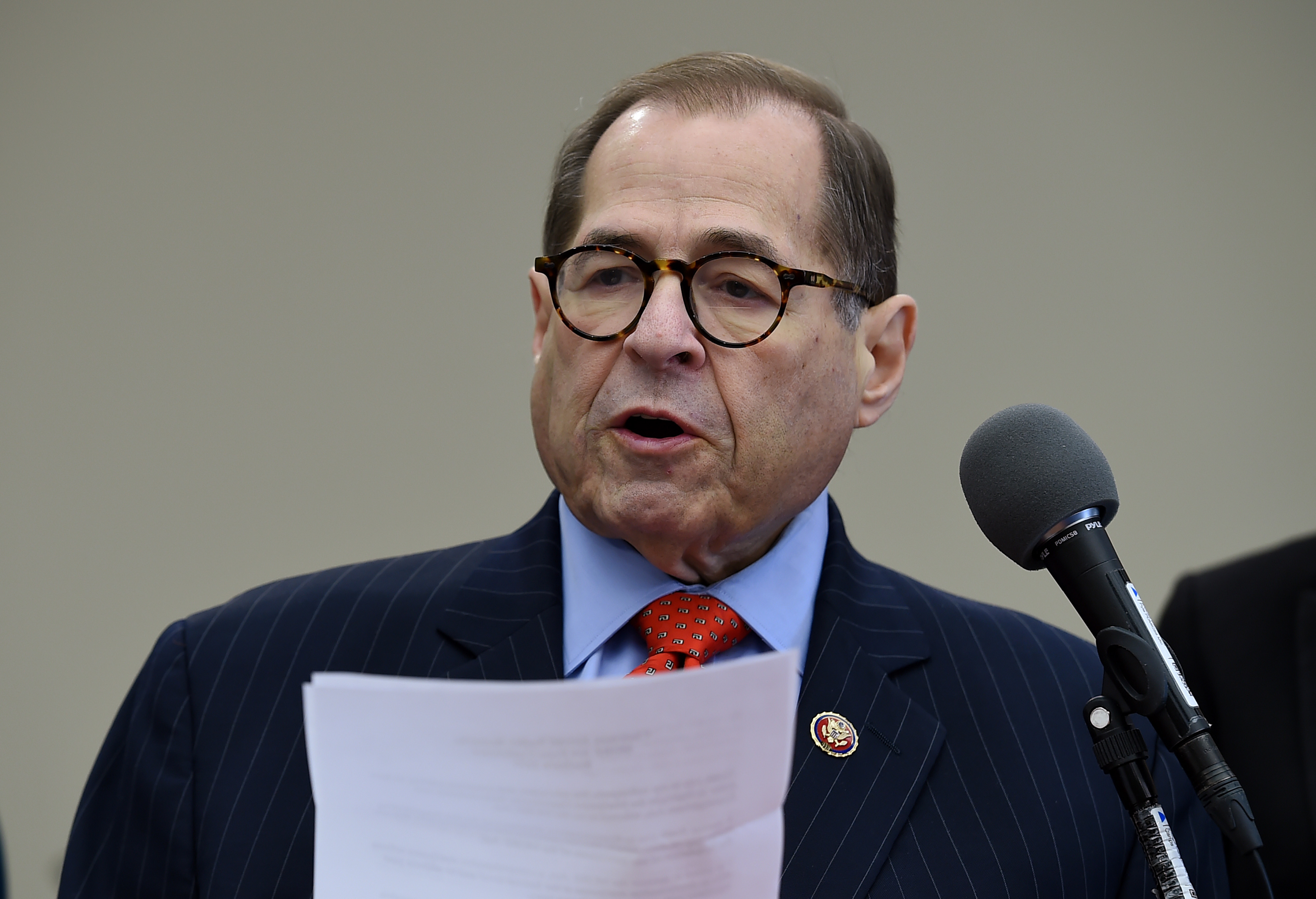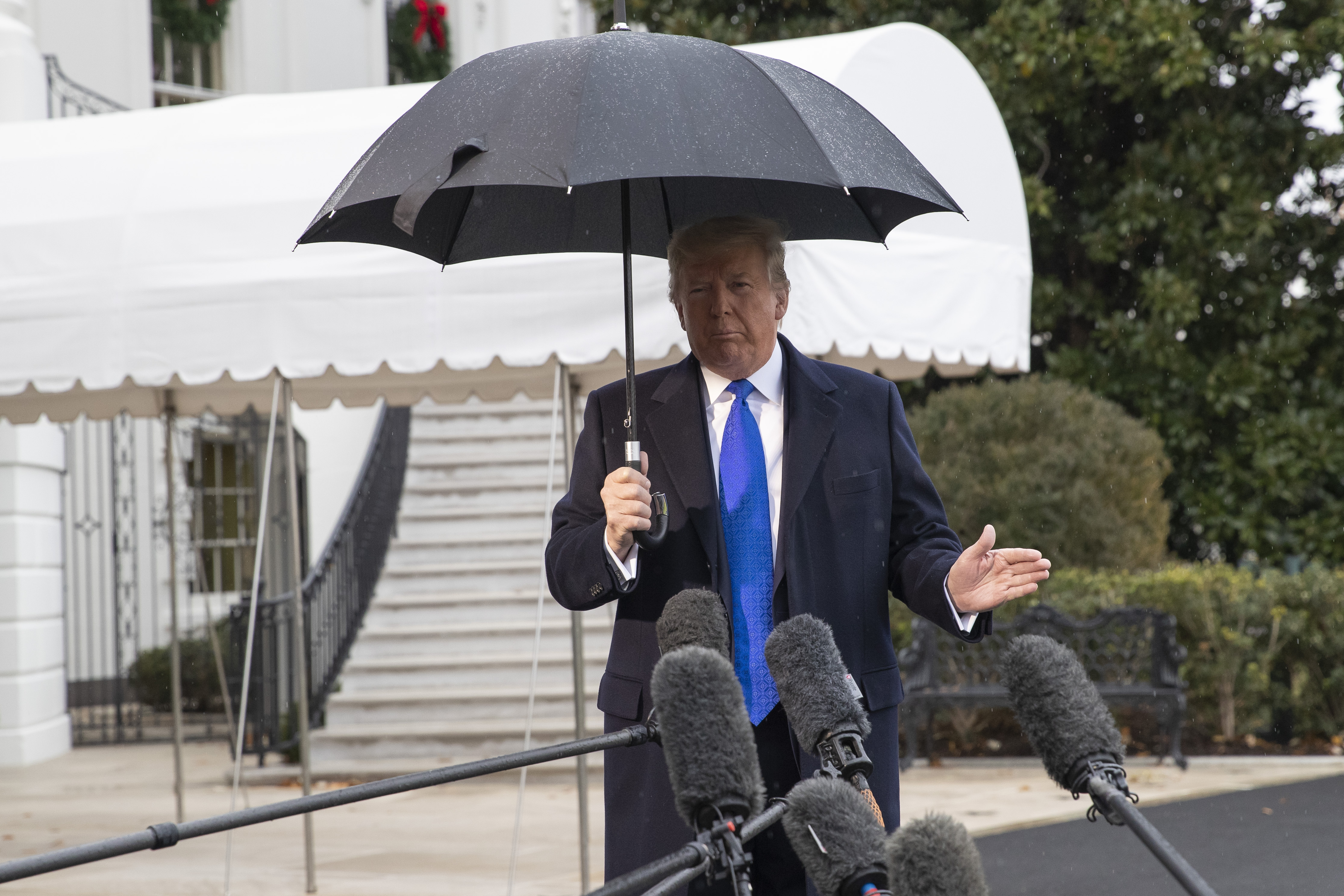 Trump told reporters on Monday that "the whole thing is a hoax."
"Everybody knows it. All you have to do is look at the words of the Ukrainian president that he just issued, and you know it's a hoax. It's an absolute disgrace what they're doing to our country," he added.
Nadler had written to Trump on Nov. 26 (pdf), saying that Trump and his counsel could participate in the upcoming hearings, including possibly asking questions of witnesses.
"I remain committed to ensuring a fair and informative process. To that end, I remind you that participation by the President or his counsel has been described by the Committee in past inquiries as 'not a right but a privilege or a courtesy which is being extended to the President's counsel,'" Nadler wrote.
Nadler gave Trump a Dec. 1 deadline to respond, he later extended the deadline to Dec. 6.
The Dec. 4 hearing was scheduled to take place while Trump was participating in NATO meetings in Europe, a fact Cipollone cited in his letter to Nadler.
"The Democrats, the radical-left Democrats, the do-nothing Democrats, decided when I'm going to NATO—this was set up a year ago—that when I'm going to NATO, that was the exact time," Trump told reporters before departing Washington. "This is one of the most important journeys that we make as president. And for them to be doing this and saying this and putting an impeachment on the table, which is a hoax to start off with."
This article is from the Internet:Sen. John Kennedy Says Impeachment Inquiry 'As Rigged as a Carnival Ring Toss'
380,000 Hongkongers March to Renew Calls for Freedom and Democracy

Protesters could be heard shouting slogans such as "disband the police force," and "the heavens will eliminate the Chinese Communist Party, let the entire Party die." The peaceful march, which was organized by a local netizen who identified himself as Swing, had been granted police approval. But soon after it took off, police interrupted the scene. A sizable force had gathered, with at least nine police vans in the area. At around 4:50 p.m. local time, riot police suddenly charged at protesters at an area near the intersection between Salisbury Road and Nathan Road, which is right before Salisbury Garden. The police fired pepper spray and tear gas, before making at least two arrests. The police then put up a blue flag, declaring that people are engaging in an illegal…
---