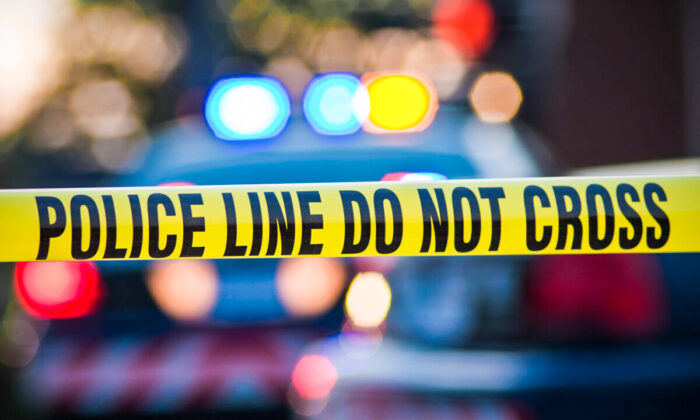 A red SUV hit pedestrians partaking in a Christmas parade in Waukesha, Wisconsin, according to witnesses and video footage of the incident, officials said.
footage, which was live-streamed and posted on the City of Waukesha's Facebook page, shows the SUV speeding into the parade behind a school marching band. Other videos were uploaded elsewhere, including one that allegedly shows the SUV breaking a police barricade.
One video (disturbing) appeared to show the SUV running over people who were partaking in the parade.
Waukesha Police Chief Dan Thompson told reporters that 20 people were injured in the incident.
"Very tragic incident, very chaotic," he said of the crash, without elaborating on more details.
When asked about a possible suspect, Thompson said police are looking into a person of interest. It's not clear if that person is in custody.
"We have a person of interest that we are looking into at this time," he said.
Waukesha Police said they're advising people to avoid the downtown area and have established a family reunification center, according to its Facebook page.
Waukesha Mayor Shawn Reilly told Fox6 that he believes there is no longer a danger to the public.
Witnesses told local media that they saw people on the ground injured, or possibly dead, after the incident.
"As we were walking back in between the buildings that we saw an SUV crossover, just put the pedal to the metal and just zooming full speed along the parade route," Angelito Tenorio, a West Allis alderman, told the Milwaukee Journal-Sentinel.
This was recorded from the City of Waukesha's Facebook account, which was streaming the parade.

You can see a red SUV speed right past these band members, hear screams and then a law enforcement officer running. @fox6now pic.twitter.com/8lO5oRuP1I

— Sam Kraemer (@SamKraemerTV) November 21, 2021
"And then we heard a loud bang, and just deafening cries and screams from people who are who are struck by the vehicle," Tenorio said. "And then, and then we saw people running away or stopping crying, and there, there are people on the ground who looked like they'd been hit by the vehicle."
Other witnesses said they heard gunshots.
"At the Waukesha Holiday parade and a car just broke through the police line, plowing through pedestrians and firing rounds out the window. Family and I are safe. Happened 20 feet in front of us," wrote Twitter user Zach Heisler.
One witness reported that the driver ran over "several elderly women" while firing out the window.
"Right in front of my family, this man drives through the parade hitting as many people as possible while shooting out the window," one parade attendee wrote on Twitter. "He ran over several elderly women who were dancing in the parade and many others please … pray for everyone in Waukesha."
Alderman Don Paul Browne told the Journal-Sentinel he had been marching in the front of the parade when the incident occurred.
"I am in shock," he said. "This parade draws people from all over, even Jefferson County. I am numb. It is pretty upsetting."
"Please pray for our community tonight after the horrific events at the Waukesha Christmas Parade," Waukesha County Executive Paul Farrow said on Twitter. "I had just finished participating in the parade with my wife when I noticed police sirens. Shortly afterward, I learned that a vehicle drove through the parade route injuring many people. Right now, we are still learning about what happened. This is an active investigation, and all updates tonight will come from our law enforcement partners.
"This is an unspeakable tragedy, affecting us all as we work to overcome an extremely challenging two years and resume our cherished holiday traditions. Keep the families affected in your thoughts as we work to offer whatever support we can."
Pezou : More than 20 Injured After Driver Plows Through a Wisconsin Christmas Parade