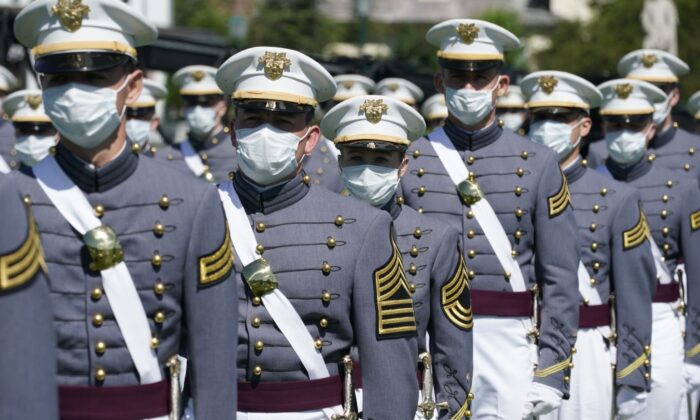 Police arrested a man on Friday in connection with six West Point cadets, who were hospitalized after overdosing on fentanyl-laced cocaine during spring break in Wilton Manors, Florida.
According to Broward Sheriff's Office, 21-year-old Axel Giovany Casseus, of Lauderhill, is being charged with drug trafficking after selling cocaine to an undercover officer.
Police found the phone number of the dealer who sold drugs to the spring breakers and arranged undercover officers to buy $1,000 worth of drugs from the dealer, an exchange which took place in a car park in Fort Lauderdale, according to the arrest report obtained by Police1.
Detectives then followed Casseus to Hollywood where he was arrested.
The report stated that the phone Casseus used to communicate with the undercover detective was the same phone used to communicate with the overdose victim.
While the cocaine bought by undercover officers did not contain fentanyl, the cocaine that led to the overdose of the six cadets did contain the drug.
"The problem is, [the police] can't connect the fentanyl to this defendant," the judge said.
The judge charged Casseus with one felony count of trafficking cocaine less than 200 grams, and a burglary charge dating back to January 2020. Meanwhile, Casseus was held at the Broward Main Jail on a $50,000 bond for the cocaine charge.
The six West Point Military Academy cadets were hospitalized after overdosing on fentanyl-laced cocaine on March 10 in a suburb of Fort Lauderdale. As of Friday, two were listed in critical condition on ventilators, three were stable, and one has been released, according to police reports.
West Point issued a statement the afternoon of March 11 acknowledging that the events had taken place at a rental house and said they were going to investigate.
"The U.S. Military Academy is aware of the situation involving West Point cadets, which occurred Thursday night (March 10) in Wilton Manors, FL," said a statement from the academy's public affairs office. "The incident is currently under investigation and no other details are available at this time."
"Four of the six students were using the laced drug and at least two of them immediately went into cardiac arrest," Battalion Chief Stephen Gollan said in a written statement.
"We are being told that four of those people had taken a substance that was believed to be cocaine laced with fentanyl when they went down into cardiac arrest."
The incident came two days after Florida Attorney General Ashley Moody released a statement warning students attending spring break against "deadly fentanyl from Mexico" that has been "flooding the illicit drug market."
Jannis Falkenstern contributed to this report. 
Original link : Man Arrested in Connection With West Point Cadets' Fentanyl Overdose in Florida