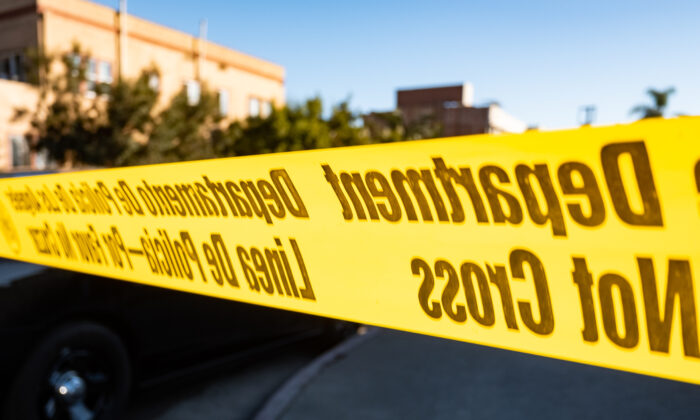 LOS ANGELES—A Los Angeles Police Department (LAPD) officer was shot and wounded Thursday in plain clothes while driving to work, authorities said.
LAPD officer was shot around 5 a.m. in south Los Angeles, near Central Avenue and 28th Street, next to the police station.
" officer was on his way to work," LAPD Assistant Chief Robert Marino told reporters.
"He was in his plain clothes, in his plain vehicle. re is no indication that he had been targeted at this point."
Marino said a male juvenile who was in possession of a handgun was detained in the immediate area.
According to Fox11, the teen in custody is 14 years old.
"As he crossed the intersection, he … realizes the glass in his vehicle is shattered," Marino said.
"At that point, he feels a sharp pain to the back of his head. He realizes he's been shot. At that point, he continues and drives to the Newton Area police station."
officer apparently suffered a graze wound to the back of his head, Marino said.
officer got out of his vehicle and ran across the street to a Los Angeles Fire Department Station, Marino said.
Paramedics treated him and took him to Los Angeles County-University of Southern California Medical Center, Marino said.
"I'm happy to report that he's in stable condition—he is not seriously injured—and that he will be fine," Marino said. "He's currently with his family and his fellow officers."
officer's name was not released.
Investigators were working to determine if any other suspects were involved in the crime.
Marino said the motive for the shooting was not known.
Pezou : LAPD Officer Shot and Wounded; Possible Suspect in Custody