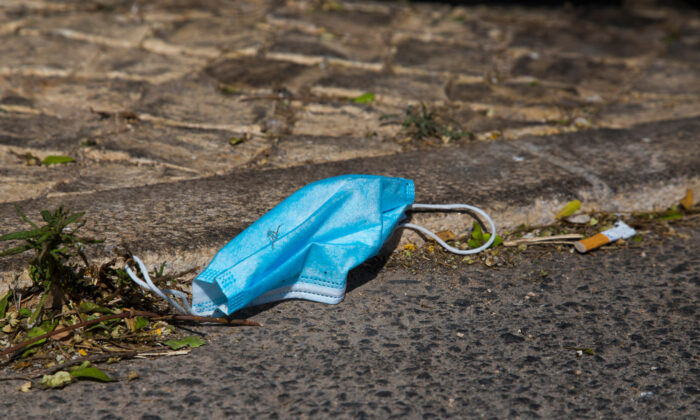 Los Angeles County announced on Nov. 3 the mask mandate can be lifted if certain requirements are met for large outdoor mega-events and indoor settings with less than 1000 people.
According to Dr. Barbara Ferrer, director of the county's Department of Public Health, four conditions have to be met for the mask mandate to be lifted:
80 percent of the residents aged 12 or older are fully vaccinated;
re are no emerging reports of significantly circulating variants of concern;
Three consecutive weeks of moderate transmissions are recorded; and
Daily hospitalization stays low and stable, namely below 600 for three consecutive weeks, as defined by the Centers for Disease Control and Prevention.
For Sean Ting, currently residing in Redondo Beach, masks are not necessary because he is fully vaccinated, but he stressed that he will continue to wear a mask if that can help with protecting others.
"I feel safe … Based on the latest data, I think if you get two doses of the vaccine, and you get COVID, [the vaccine] is 90 percent effective to keep you from hospitalization. I believe in science; I believe in data," Ting told Pezou.
However, Han Liu, a mother of a two-year-old in Torrance, is concerned about how lifting the mask mandate can affect children, who she considers to have weaker immune systems.
"I think it's fine to not wear the mask outdoor, but we should still wear them indoors just to protect kids," Liu told Pezou.
Similarly, Kristy Hu, a native of Los Angeles, said lifting the mandate with the prerequisites should not be a big problem, but kids without masks might still be vulnerable.
"I feel safe when I shop in a supermarket. It is fine to lift the mask mandate once these requirements are met, but it is risky for kids to not wear masks. If it is not for the mandate, kids will not be self-disciplinary enough to wear a face mask," Hu told Pezou.
Additionally, she thinks that lifting the mandate would reduce mask littering and improve the cleanliness of public space.
"I see disposable masks being littered by the beach, grass … everywhere. I think lifting mask mandate would reduce the use of these disposable masks," she said.
However, Joshua Lauria, an unvaccinated resident of South El Monte, considers the mask mandate as an infringement of freedom.
" mask mandate is nothing more than a control tactic," Lauria told Pezou. "re should have never been a mask mandate to begin with."
re are currently 672 COVID-19 patients hospitalized in Los Angeles, according to county health director Ferrer.
She also reported that 17 people have died on Nov. 2 due to COVID-19, and 7 died the day before.
As of Tuesday, total COVID-19 deaths in LA County have reached 26,661.
Ferrer told the LA Board of Supervisors on Tuesday that 72 percent of LA residents aged 12 or older are fully vaccinated against COVID-19, and 80 percent of them have received at least one dose.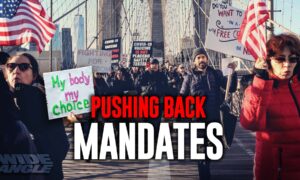 'I Feel Like This Is a Resurgence of Slavery': NYC Vaccine-Mandate Protester
10hr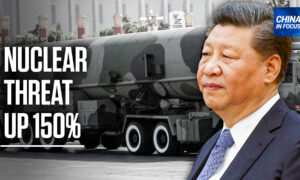 Pentagon: China Nuclear Threat Level Doubles
11hr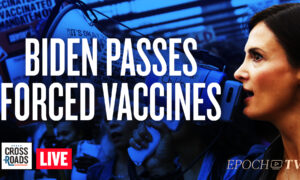 Live Q&A: Forced Vaccines Unveiled by Biden; China Tells Citizens to Stockpile Food
11hr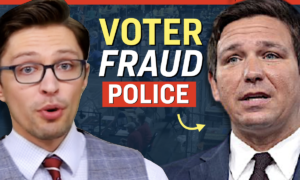 Facts Matter (Nov. 4): Governor DeSantis Pushes to Establish Election Police to Investigate All Allegations of Fraud
12hr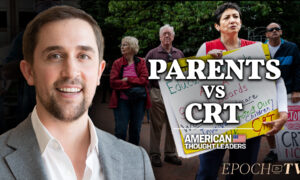 Christopher Rufo on Critical Race ory, a 'Bankrupt' and 'Elite' Ideology Subsidized by Public Dollars
13hr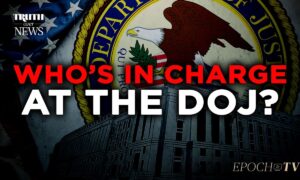 DOJ Does Not Appear to Be Run by the Attorney General | Truth Over News
15hr
Pezou : LA County Announces Prerequisites for Lifting Mask Mandate