Desperate Times Call for Vintage Pies

Desperation pies, make-do pies, Depression pies—nothing about the names sounds particularly enticing. And yet, these desserts can be amazingly delicious. They're made from humble ingredients that, when combined, evoke the richness of loftier creations. They also make a perfect balm for these difficult times, when embracing what's already in the house may be the best move. Vinegar, molasses, canned milk, eggs, unripe produce, and crackers can each star as the "secret ingredient" in a little wedge of comfort. Desperate Measures Although generally credited to clever, cash-strapped cooks of the Great Depression, there's evidence to suggest desperation pies evolved long before that historical marker.  The first "desperation" had more to do with a dearth of seasonal ingredients than with an inability to afford food. Before refrigeration and global supply lines, home cooks…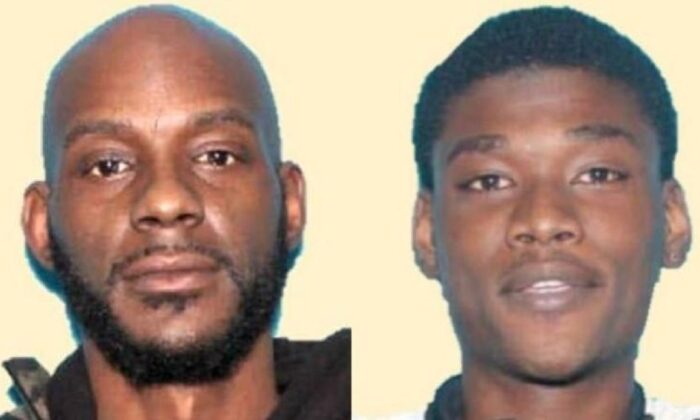 A security guard who was killed on May 1 was shot after asking a shopper at Family Dollar to wear a mask, prosecutors confirmed on Monday.
A woman entered a Family Dollar in Flint, Michigan, with her daughter around 1:40 p.m. According to a police investigation, she got into an altercation with security guard Calvin Munerlyn.
"Several witnesses in the Family Dollar said Mr. Munerlyn had got into a verbal altercation with an unknown black female over not wearing a mask before the shooting had taken place. There is surveillance video confirming that altercation," Genesee County prosecutor David Leyton said at a press conference on Monday.
Leyton said the woman, Sharmel Teague, 44, was wearing a mask but her daughter, in her 20s, was not.
Teague spit at Munerlyn when he tried telling her daughter that she needed to wear a mask or covering. The guard ordered them to leave the store after she spit at him, Leyton said. Munerlyn advised the cashier not to provide service to her.
After the altercation, Teague left the store, located on E. Fifth Street in Flint.
According to phone records, she called her husband, Larry Edward Teague Jr. He and another black male, Teague's son Ramonyea Bishop, 23, soon entered the store. One shot the guard in the head.

Warrants have been issued for three people involved in the killing: Teague Jr., 45, who was charged with first-degree, premeditated murder, possessing a firearm during the commission of a felony, possession of a firearm by a felon, and other crimes; Bishop, who was charged with first-degree, premeditated murder, felony firearm, and other crimes; and Teague, 44, who was charged with first-degree, premeditated murder and other charges.
The trio was also charged with violating Gov. Gretchen Whitmer's executive order, which mandates all customers and employees in stores wear masks.
Teague Jr. and Bishop remain at large while Teague is in custody.
Munerlyn left behind a wife and six children.
Genesee County Commissioner Bryant Nolden, is executive director of the Berson Field House, said Munerlyn was a "great guy."
"When I found out what had happened to him, it really broke my heart, because I know what kind of person he was," Nolden said.
"We need to stop this senseless violence in this community. This was totally uncalled for," he added.
This article is from the Internet:Family Dollar Security Guard Killed After Asking Shopper to Wear a Mask
Amish Vanilla Pie The topping makes the magic on this Pennsylvania Dutch pie for any season. I think of it as the pie version of a crumb cake鈥攑erfect for when friends drop by to share coffee and conversation. For a fancier presentation, drizzle a bit of chocolate sauce over the top before serving. Makes one 9-inch pie 1 9-inch unbaked pie shell For the filling: 1/2 cup light brown sugar 1 tablespoon flour 1/4 cup light corn syrup 1 cup water 1 egg 2 teaspoons vanilla extract For the crumb topping: 1 cup flour 1/2 cup light brown sugar 1/2 teaspoon baking soda 1/2 teaspoon cream of tartar Pinch salt 4 tablespoons butter Preheat oven to 350 degrees F. Make the filling: Combine brown sugar and flour in a medium…