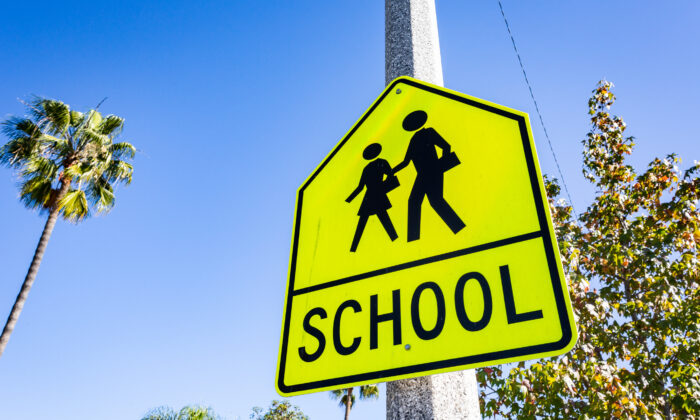 An independent third-party firm will investigate two teachers who were recorded giving tips to other teachers on how to hide information about LGTBQ clubs from parents at a recent California Teachers Association (CTA) conference, according to an email from Spreckels Union School District (SUSD) officials.
email, sent to parents in the district on Nov. 23 and obtained by Pezou, states SUSD will hire the third-party firm to "conduct a thorough investigation" following news reports of the leaked audio recording of the two Buena Vista Middle School teachers.
"Following investigative practices, the staff involved have been placed on administrative leave," the email states.
sold-out CTA conference, billed as "2021 LGBTQ+ Issues Conference, Beyond the Binary: Identity & Imagining Possibilities," was held in Palm Springs, Calif., Oct. 29-31.
teachers led a workshop called "How we run a 'GSA' in Conservative Communities," and described the obstacles they face as activist teachers to conceal the activities of Gay-Straight Alliance (GSA) clubs from parents.
At Buena Vista, the GSA club—formerly called the "Equity Club"—was renamed the "You Be You" or "UBU" club to hide the meaning of the club from parents, one teacher said in the audio clip, obtained by Pezou.
Another teacher said the Buena Vista club does not keep membership records and advised her colleagues who lead LGBTQ clubs to plead ignorance if they are questioned by parents. She also boasted she can't be fired because she has tenure.
A previous statement from Superintendent Eric Tarallo, SUSD Board President Steve McDougall, and Buena Vista Middle School Principal Kate Pagaran said the teachers were using personal leave to lead the workshop at the CTA conference and were not officially presenting on behalf of SUSD.
"Many of the comments and themes stated in the article are alarming, concerning, disappointing and do not in any way reflect the District or the Board of Education's policies and practices," read the Nov. 19 statement.
SUSD email encourages "all students, including those in the UBU Club" to visit Buena Vista Middle School's Wellness Center on Wednesdays and Fridays during lunch.
Wellness Center is supervised by the district's counselor on Wednesdays and the principal on Fridays, according to the email.
Board President McDougall and Superintendent Tarallo have not responded to inquiries.
Pezou : California School District Suspends Staff, Investigates Leaked Audio Regarding LGBTQ Clubs