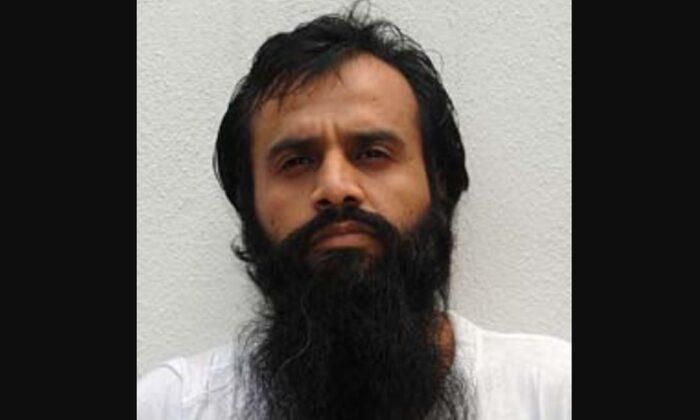 A Saudi prisoner who was being held at the Guantanamo Bay detention center has been released from U.S. custody, according to the Department of Defense in a statement issued Monday.
Mohammad Ahmad al-Qahtani, who was previously accused of trying to join the Sept. 11, 2001, terrorist attackers, was sent back to Saudi Arabia from the U.S. military base in Cuba after a review board, including intelligence and military officials, concluded he can be safely released after spending about 20 years in federal custody. He will have to receive psychiatric treatment in his home country, the agency said.
"The United States appreciates the willingness of Saudi Arabia and other partners to support ongoing U.S. efforts toward a deliberate and thorough process focused on responsibly reducing the detainee population and ultimately closing of the Guantanamo Bay facility," the Department of Defense said.
Medical examinations and records obtained by his attorneys suggest that al-Qahtani has suffered from mental illness, including schizophrenia, since he was a child, according to reports.
After his release, there are now 38 prisoners left at the detention center, according to the Pentagon. Al-Qahtani is the second Guantanamo prisoner to be released under President Joe Biden's administration.
Seven of them "are eligible for a Periodic Review Board; 10 are involved in the military commissions process; and two detainees have been convicted in military commissions," the statement said.
The Defense Department in February told Congress of its intention to transfer al-Qahtani to Saudi Arabia, prompting criticism from some Republican lawmakers.
"We write with grave concern regarding your administration's reported decision to transfer terrorist Mohammed al-Qahtani from Guantanamo Bay to Saudi Arabia," Sens. Marco Rubio (R-Fla.), Jim Risch (R-Idaho), and Jim Inhofe (R-Okla.) said in a letter to Biden dated in February. "We urge you to immediately reverse this decision as we believe this detainee continues to pose serious threats to U.S. national security."
Rep. Elise Stefanik (R-N.Y.), a member of the House GOP leadership, wrote that she opposed his release, saying that it shows "weakness on the world stage."
The Defense Department had previously stated that al-Qahtani had been trained by al-Qaeda and attempted to participate in the Sept. 11 attacks. However, his attempt to enter the United States earlier in 2001 was unsuccessful, according to reports. He was eventually captured in Afghanistan in December 2001.
Al-Qahtani was one of the first individuals who was sent to the Guantanamo Bay facility in January 2002.
A top Bush administration official, Susan Crawford, previously said that Guantanamo officials "tortured Qahtani," according to a 2009 Washington Post report. As a result, his case was dropped by the federal government.
Original link : Biden Admin Sends Home Man Suspected of Trying to Join 9/11 Hijackers