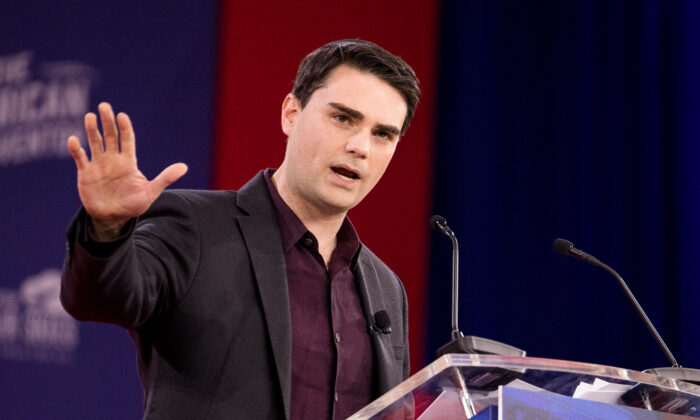 Daily Wire, a news website founded by conservative political commentator Ben Shapiro, is suing the Biden administration over its "tyrannical vaccine mandate" requiring large companies to ensure their employees are vaccinated against COVID-19 or submit to regular testing.
In a statement issued Thursday,  Daily Wire said that the Dhillon Law Group Inc. and Alliance Defending Freedom had filed a lawsuit on its behalf against the federal government in the U.S. Court of Appeals for the 6th Circuit. Attorneys for Daily Wire will also file an emergency motion to stay the mandate.
In September, the Biden administration announced that federal workers and federal contractors will be required to get a COVID-19 vaccine. Contractors have until Dec. 8 to mandate their employees to get the shot. Federal contractors can't allow their employees to opt-out.
This week, the administration released the new rule from the Occupational Safety and Health Administration (OSHA) that requires 84 million private-sector workers to get shots, and also announced its rule from the Centers for Medicare and Medicaid Services (CMS) requiring 17 million health care workers at facilities that receive federal funding to be vaccinated.
White House said it is also pushing back the deadline for workers in those sectors to get fully vaccinated to Jan. 4, 2022, according to a senior administration official. That date also applies to federal contractors.
" Daily Wire will not comply with President Biden's tyrannical vaccine mandate, and we are suing the Biden Administration to put a stop to their gross overreach," Daily Wire Co-Founder and Co-CEO Jeremy Boreing said in the statement.
"President Biden, the federal government, social media, and the establishment media have conspired to rob Americans of their freedoms in the name of public health. y have broken faith with the American people through conflicting messaging, false information, and by suppressing data and perspectives with which they disagree."
lawsuit, filed on Thursday, alleges that the Biden administration "lacks constitutional and statutory authority to issue the employer mandate," and that the mandate "failed to meet the requirements for issuing a rule taking effect immediately without the normal process of considering public comments."
Dhillon Law Group partner Harmeet K. Dhillon said the federal government does not have the legal authority to compel private employers to ensure their employees get vaccinated against COVID-19, and that the administration lacks both the constitutional power and police powers to "regulate every aspect of our lives" and enforce such a mandate.
" Biden administration's attempt to impose this unprecedented and unlawful federal medical mandate on the U.S. workforce without considering the public's views is arbitrary, capricious, unsupported by the evidence, and would produce a willfully ignorant rule," Dhillon said.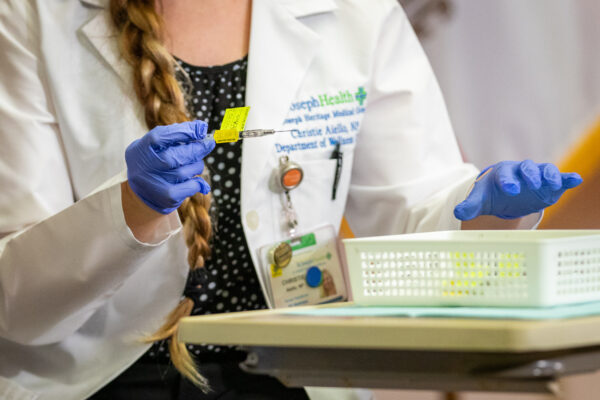 OSHA rule requires employers with 100 or more employees to put vaccine requirements in place for all staff, or face fines of up to $14,000 per violation. agency is allowed to put into place an Emergency Temporary Standard (ETS) when it determines workers are at "grave risk."
Biden's vaccine requirement has faced backlash from critics, while numerous lawsuits have been filed against the Biden administration over the mandate. Others, including lawmakers, fear that the mandate may further exacerbate labor shortages amid supply-chain bottlenecks.
attorneys general of Ohio, Kentucky, and Tennessee are just some of those who have announced they would take legal action against the White House over the rule and filed a lawsuit (pdf) in a bid to challenge the new rule.
Missouri Attorney General Eric Schmitt also said he would sue the administration over its mandate on private employers.
But the deadline has been praised by public health officials and Democrats as a way of boosting the U.S. vaccination rate amid the COVID-19 pandemic.
On Thursday, the president also defended his actions, and stressed that it had so far not led to any labor shortages.
"As we've seen with businesses—large and small—across all sectors of our economy, the overwhelming majority of Americans choose to get vaccinated," Biden said in a statement. "re have been no 'mass firings' and worker shortages because of vaccination requirements. Despite what some predicted and falsely assert, vaccination requirements have broad public support."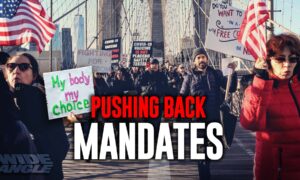 'I Feel Like This Is a Resurgence of Slavery': NYC Vaccine-Mandate Protester
11hr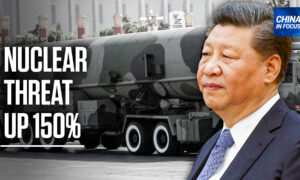 Pentagon: China Nuclear Threat Level Doubles
11hr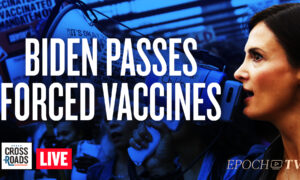 Live Q&A: Forced Vaccines Unveiled by Biden; China Tells Citizens to Stockpile Food
11hr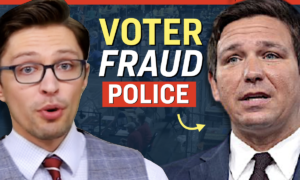 Facts Matter (Nov. 4): Governor DeSantis Pushes to Establish Election Police to Investigate All Allegations of Fraud
12hr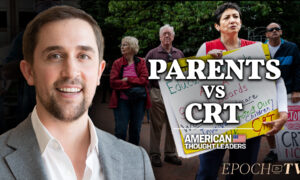 Christopher Rufo on Critical Race ory, a 'Bankrupt' and 'Elite' Ideology Subsidized by Public Dollars
13hr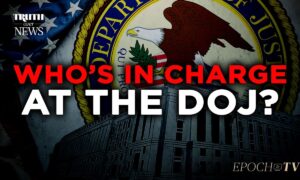 DOJ Does Not Appear to Be Run by the Attorney General | Truth Over News
15hr
Pezou : Ben Shapiro's Daily Wire Suing Biden Administration Over 'Tyrannical' Vaccine Mandate