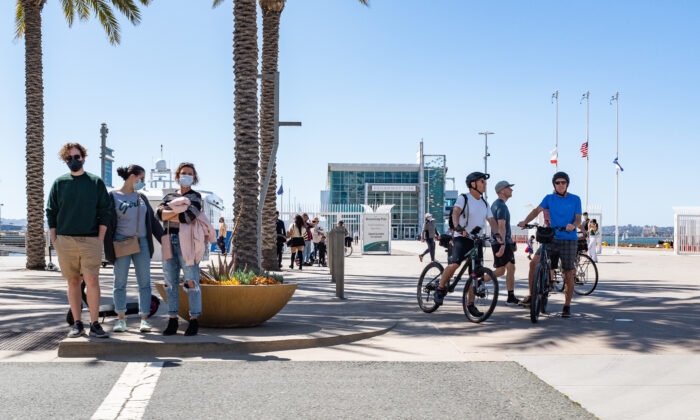 A new San Diego-based app that helps hire unvaccinated employees announced Nov. 23 that they will be expanding throughout the rest of California.
Called PublicSq., the digital platform launched just two months ago and has already seen thousands of users and over 320 businesses sign up, paving the way for freedom-loving Californians to support businesses that support them.
app seeks to "connect freedom-loving Americans with local communities, reliable information, and the businesses that share their values."
Earlier this month, PublicSq. hosted a job board featuring 65 different businesses who are hiring employees regardless of their COVID-19 vaccination status, after thousands of San Diegans lost their jobs, including nurses, doctors, and first responders, with many also unable to get jobs without being vaccinated due to the San Diego County Board of Supervisors' Oct. 5 decision to mandate that all new hires be inoculated with the COVID-19 vaccine.
"We still believe in a bright future for California, but we'll only achieve that bright future if we say a resounding 'NO' to oppressive mandates, government coercion, and cancel culture, and say 'YES' to liberty, free speech, and an economy that allows for everyone to participate, regardless of their personal medical choices," CEO and founder of PublicSq. Michael Seifert said in a statement. "We're excited to provide a platform for freedom-loving Californians that allows them to live their lives on the foundation of their values."
Aside from launching statewide, PublicSq. has since enabled a new group feature that will allow users to communicate on the app in their own communities without fear of getting censored, a common occurrence that has been happening on mainstream social media platforms.
"Let m Choose will be building a local group for every school district in California on PublicSq.," Sharon McKeeman, founder of Let m Choose, an advocacy group against mandates on students, said in a statement. "In the past, we were de-platformed by Facebook, and now many families avoid important topics in fear of being censored. We are thankful PublicSq. has created a space to dialogue openly and connect locally."
"As a mother who is not on social media, I am excited to use PublicSq. to connect with other parents in my school district," Lauren Hernandez of Huntington Beach said in a statement. "That way, we can stay updated and informed, without being censored. This app/website will allow us to stand up for our kids together."
As expansion continues, new businesses and features are being added weekly, app makers said.
Pezou : App That Helps Hire Unvaccinated Employees to Expand in California