Trump: 'Obamagate' Was 'the Biggest Political Crime in American History'

President Donald Trump charged on Sunday that "Obamagate" was "the biggest political crime in American history, by far!" Trump took to Twitter, his favored social media platform, to make the statement. He added on Monday: "OBAMAGATE makes Watergate look small time!" The Office of Barack and Michelle Obama didn't respond to a request for comment on Trump's remarks. The term Trump used first started to trend in March 2017 after the newly elected president wrote on Twitter that former President Barack Obama had had his "wires tapped." According to recently released documents, Obama was aware of details from wiretapped phone calls between Trump's then-national security adviser Lt. Gen. Michael Flynn and Russia's ambassador to the United States in late 2016 or early 2017. Flynn was later accused of lying to…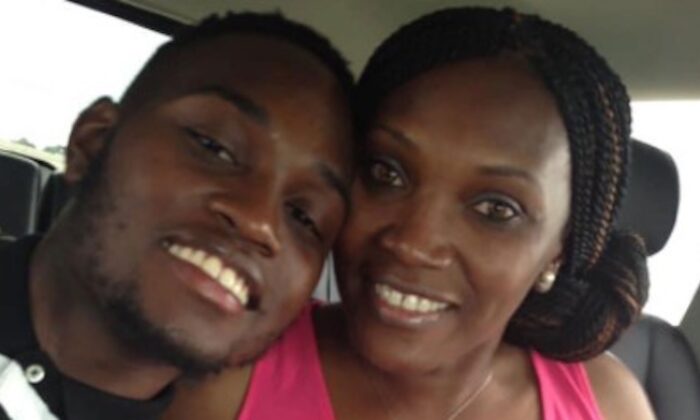 Ahmaud Arbery was struck twice in the chest by gunshots, according to an autopsy completed by Georgia authorities.
Arbery, 25, was shot dead in Brunswick on February 23. A former police officer, Gregory McMichael, and his son were arrested for the shooting last week.
One wound from a shotgun blast was on the lower chest while the other was on the left upper chest, according to autopsy results obtained by The Epoch Times from the Georgia Bureau of Investigation's Division of Forensic Sciences.
Both holes were described as "gaping."
A third shot grazed Arbery just above his right hand, leaving a "deep, gaping" wound.
The victim suffered multiple abrasions to his face, arms, and hands.

Arbery "died of multiple shotgun wounds sustained during a struggle for the shotgun," Edmund Donoghue, the regional medical examiner, concluded. The manner of death, he said, was homicide.
Blood tests for alcohol and drugs came back negative.
Investigators with the聽Georgia Bureau of Investigation are probing the case months after the killing occurred at the request of local police.
Video footage captured by a bystander showed the McMichaels approaching Arbery before shooting him.
Authorities said over the weekend they're reviewing additional footage as well as photographs as part of the active case.
Georgia Attorney General Chris Carr asked the Department of Justice to open an investigation into the case. A department spokeswoman said the department is assessing evidence to determine whether federal hate crime charges are appropriate.

Carr said Monday he appointed聽Cobb County Judicial Circuit District Attorney Joyette Holmes to lead the prosecution of the accused.
Holmes "is a respected attorney with experience, both as a lawyer and a judge, and the Cobb County District Attorney鈥檚 office has the resources, personnel, and experience to lead this prosecution and ensure justice is done," he said in a statement.
Glynn County District Attorney Jackie Johnson was first set to prosecute the case but recused herself because Gregory McMichael worked under her in the past.聽District Attorney George Barnhill of a nearby circuit was appointed but stepped down because his son works for Johnson.
The third prosecutor,聽District Attorney Tom Durden, "recognized that another office is better suited from a resource perspective to now handle the case," Carr said in his statement announcing Holmes was replacing Durden.
An attorney for Arbery鈥檚 father, Marcus Arbery, asked Holmes to "be zealous in her search for justice.
"In order for justice to be carried out both effectively and appropriately in the murder of Ahmaud Arbery, it is imperative that the special prosecutor has no affiliation with the Southeast Georgia legal or law enforcement communities," Benjamin Crump, the attorney, said in a statement.
Focus News: Ahmaud Arbery Was Hit Twice in the Chest by Gunshots, Autopsy Shows
Illinois Governor Enters Quarantine After Staffer Tests Positive for COVID-19

Illinois Gov. J.B. Pritzker is in isolation at home after one of his senior staff members tested positive for COVID-19. Pritzker was tested twice, once last week and again on Sunday, and tested negative both times, his office said on Monday. But he and all other staff members who interacted with the staffer who tested positive will follow Illinois Department of Public Health guidance and work from home for a period of time. The governor's office will undergo deep cleaning. When the department deems it appropriate, Pritzker, a Democrat, and staffers will return to the office. The staffer who tested positive didn't show any symptoms of the聽the聽CCP (Chinese Communist Party) virus, which causes the COVID-19 disease, Pritzker's office said. Staff members have been screened for temperature before entering the office,…