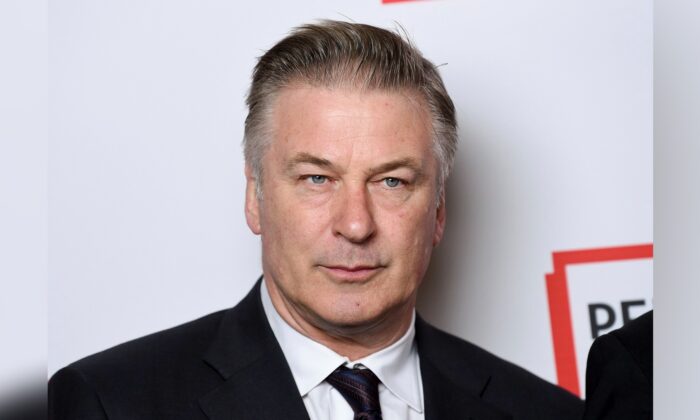 Actor Alec Baldwin responded to several lawsuits that were filed against him and other "Rust" producers, suggesting that he believes the legal challenges are motivated by money.
"We have dealt with a situation where specific people are not as interested in finding out what really happened," Baldwin told a moderated conversation at the Boulder International Film Festival, adding that they are instead going after "deep pockets litigants."
"What you have is a certain group of litigants on whatever side, who their attitude is, well, the people who likely seem negligent have enough money," the 63-year-old actor added. "And the people who have money are not negligent, but we're not gonna let that stop us from doing what we need to do in terms of litigation. Why sue people if you're not going to get money? That's what you're doing."
Again, Baldwin told the panel that he did not check the firearm before shooting the scene last October on the set of "Rust" in Santa Fe County, New Mexico. Several lawsuits claim that Baldwin fired a gun during shooting, wounding cinematographer Halyna Hutchins and injuring director Joel Souza.
Baldwin has not been charged with a crime. However, Santa Fe County Sheriff Adan Mendoza has said on multiple occasions that an investigation is ongoing, and he has cautioned against describing the shooting as an accident.
"I'm very hopeful when the facts come out. We will not be held criminally responsible but it has changed my life, and I don't mean this in the ordinary sense that I was involved in something or somebody passed. I mean, I was involved in a situation with somebody was killed. It's changed my life just in terms of the function of weapons in films and television," Baldwin said this week.
The actor also appeared to pin the blame on other individuals who worked on the "Rust" set.
"When someone whose job it is to ensure the safety of the weapon hands someone else whose job was to be the secondary layer of protection for safety and they hand it over to and you declare that that weapon is safe—that's how I've lived my whole life," Baldwin also remarked during the discussion. "I've relied on the safety experts there to declare the gun is safe and hand me the gun. Never had a problem."
In February, Hutchins' family, including her husband and son, filed a lawsuit against Baldwin and other "Rust" producers for alleged reckless behavior on the set that led to the woman's death.
"There are many people culpable, but Mr. Baldwin was the person holding the weapon … that but for him shooting, she would not have died," their lawyer said at a press conference last month.
Original link : Alec Baldwin Suggests Lawsuits Against Him Are Motivated by Money