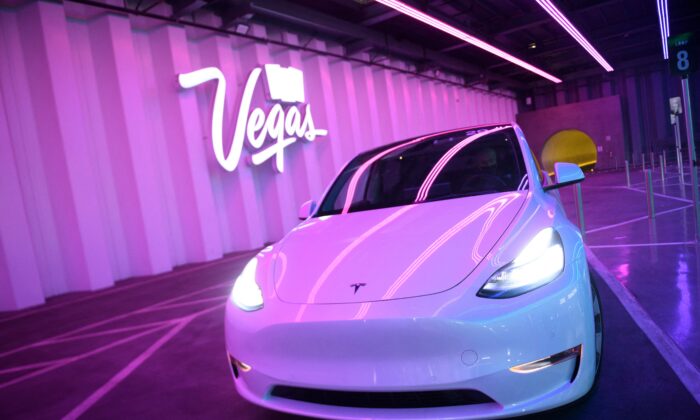 Prices of nickel and other key electric-vehicle materials have skyrocketed as the Russia–Ukraine war has sparked supply worries, and could throw a wrench into the plans of Tesla Inc. and its rivals to launch cheaper cars, according to media reports.
What Happened
Nickel prices soared 62 percent on Monday to an almost 15-year high of over $40,000 a ton on the London Metal Exchange amid a historic Russia supply squeeze, as per data from Bloomberg News.
Nickel is a key element in making lithium-ion batteries that power EVs.
"The nickel market is the tightest it has been since the commodity supercycle during the 2000s," the report quoted a research note by Citigroup Inc. analysts.
Why It Matters
The Ukraine conflict has piled onto existing problems of global supply chain snarls and a chip crunch, and could mark the first year-over-year increase in the average price of lithium-ion battery cells, as per a Reuters analysis, which cited Benchmark Mineral Intelligence.
Russia's Nornickel also caters to around 20 percent of global supplies of high purity class 1 nickel used in EV batteries, according to the report.
Elon Musk-led Tesla raised EV prices last year, while Rivian Automotive Inc. had to roll back price hikes of up to 20 percent due to an online backlash and threat of cancellations.
The average price of an EV in the United States was $63,000 in January, 35 percent higher than the overall industry average for all vehicles, according to research firm Cox Automotive.
Rachit Vats
© 2021 The Epoch Times. The Epoch Times does not provide investment advice. All rights reserved.
Original link : Why Tesla, Rivals Could Find It Tough to Launch Affordable EVs If Russia–Ukraine War Keeps Raging