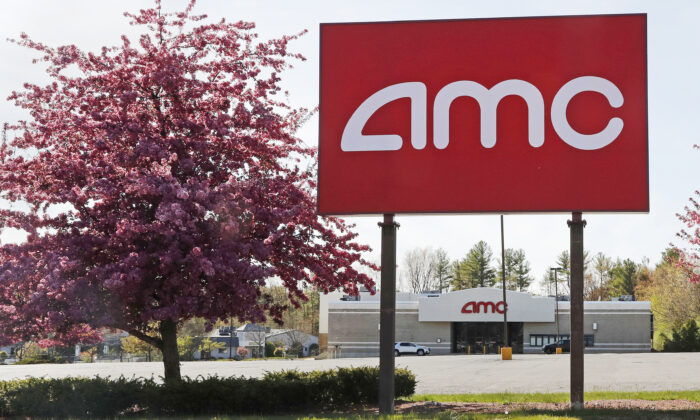 AMC Entertainment Holdings Inc was trading slightly lower on Thursday after Wedbush downgraded the stock from Neutral to Underperform and gave a 12-month price target of $7.50.
"Ultimately the majority of retail ownership will eventually cash out and move on," analyst Alicia Reese wrote in a note. That is yet to be seen, however, as the r/amcstock community continues to grow in members as more traders appear to join the "ape" movement.
AMC is expected to print its third-quarter earnings on Monday after the closing bell and retail traders are expecting another big beat. When the theatre chain printed its second-quarter blow-out earnings on Aug. 9, the stock gapped up over 9 percent higher the following morning but closed the trading session down about 14 percent off the open.
AMC Chart
On Oct. 27, AMC broke bearishly through a pennant pattern the stock has been trading in since reaching a June 2 all-time high of $72.62. re was no bearish follow through on the break, however, and the stock traded sideways for the following two trading sessions.
In AMC's sideways consolidation the stock created a bullish double bottom pattern at the $34.58 level and on Nov. 1 bust back up through the lower ascending trendline of the pattern. On Nov. 3, the stock attempted to break up bullishly from the pennant but rejected and fell back into the pattern.
Although AMC soared over 27 percent higher from the double bottom mark, the stock has yet to print a higher low to confirm an uptrend. Bullish traders may be waiting for the confirmation a new uptrend is beginning before taking a position.
On Thursday, AMC was printing a second long-legged doji candlestick and an inside bar pattern within Thursday's long-legged doji candlestick. inside bar pattern leans bullish because the stock was trading higher before creating the pattern.
AMC is trading above the eight-day and 21-day exponential moving averages (EMAs) and the eight-day EMA is currently crossing above the 21-day, both of which are bullish indicators. stock is trading slightly below the 50-day simple moving average, which is acting as resistance and indicates longer-term sentiment is bearish.
By Melanie Schaffer 
© 2021 Pezou. Pezou does not provide investment advice. All rights reserved.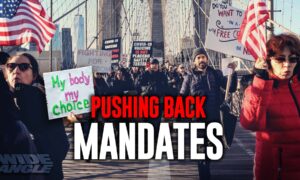 'I Feel Like This Is a Resurgence of Slavery': NYC Vaccine-Mandate Protester
11hr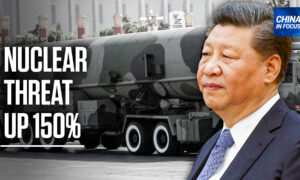 Pentagon: China Nuclear Threat Level Doubles
11hr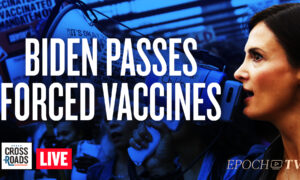 Live Q&A: Forced Vaccines Unveiled by Biden; China Tells Citizens to Stockpile Food
11hr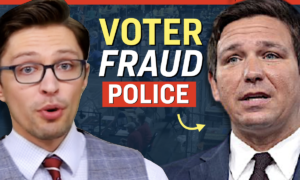 Facts Matter (Nov. 4): Governor DeSantis Pushes to Establish Election Police to Investigate All Allegations of Fraud
12hr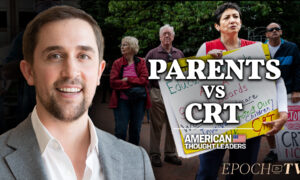 Christopher Rufo on Critical Race ory, a 'Bankrupt' and 'Elite' Ideology Subsidized by Public Dollars
13hr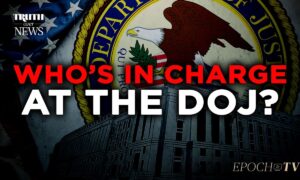 DOJ Does Not Appear to Be Run by the Attorney General | Truth Over News
15hr
Pezou : AMC Entertainment's Stock Holds Strong, but Can It Bust Through This Key Pattern?