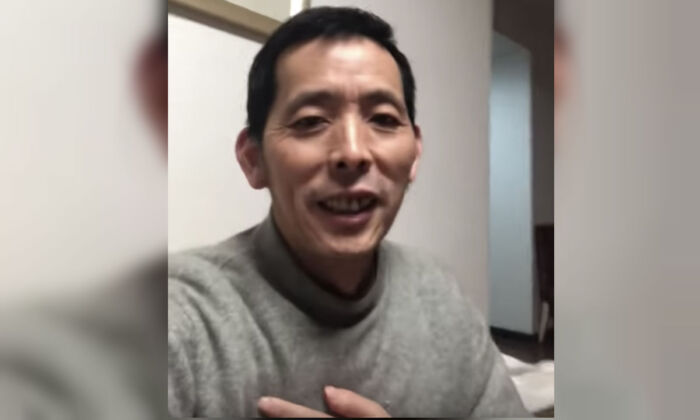 Fang Bin, the first Chinese citizen journalist who reported on the beginnings of the COVID-19 pandemic in central China, is being detained at the Jiang'an Detention Center in the city of Wuhan, a local official said on Nov. 24.
official told Pezou that Fang's case is in the hands of the Jiang'an District Court.
This is the first time that the outside world has known of Fang's whereabouts since his arrest on Feb. 9, 2020.
As a businessman in Wuhan City, ground zero of the COVID-19 pandemic, Fang witnessed crowded hospitals and people dying from the disease during January 2020. He also saw how communist authorities were lying about the pandemic.
Despite concerns about being infected or being set upon by the authorities for revealing the truth, Fang shot video footage at hospitals in Wuhan and then, on Jan. 25, 2020, managed to publish them on YouTube, where Chinese censors were unable to reach.
Fang's videos quickly attracted worldwide attention, allowing people to understand how serious COVID-19 was. His bravery also encouraged several Chinese citizen journalists to join him.
In response to his efforts, the Chinese regime arrested Fang several times between Feb. 1 to Feb. 9, 2020.
On Feb. 9, 2020, Fang released his last video, in which he urged all Chinese people to resist the communist regime.
"Hand the power of the regime back to the people," Fang said in the video.
Since then, Fang has been missing and family members refuse to say anything about him due to fear of the authorities.
Three other citizen journalists—Chen Qiushi, Li Zehua, and Zhang Zhan were detained in Wuhan at various times last year. Li was released in March 2020, Zhang met her lawyer on June 8, 2020, and was sentenced to four years in prison, while Chen was confirmed alive and safe in September 2020.
Since his arrest, the authorities have not released any information about him.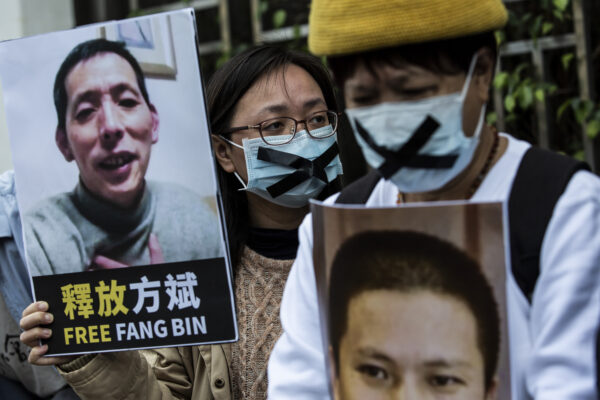 Fang Is Alive
On Nov. 24, a trusted Wuhan official told Pezou via phone that Fang was alive and his case needed more time to go through legal processes.
official's name and position have been withheld for safety reasons.
"Fang's case is related to the pandemic so it's complicated. We [the Jiang'an District Court and District Procuratorate (prosecutor)] need to do more research before we can submit our report [to Wuhan Intermediate Court]. We will apply for a postponement of the hearing," said the official.
U.S.-based Chinese human rights lawyer Wu Shaoping, who operated a law firm in Shanghai and represented dissidents and prisoners of conscience during the 2010s, has been following Fang's situation.
" court and the prosecutor are designing crimes to pin on Fang, then they can sentence him to prison based on these reasons," Wu told Pezou on Nov. 24.
Wu said Fang didn't break any Chinese law.
A Wuhan resident, who supports Fang, told Pezou via phone that Fang's family couldn't hire a lawyer and they have not received any legal documents from the court or the procuratorate.
"Chinese law grants Fang Bin, a citizen, the right to report on the situation in Wuhan during the pandemic as a citizen journalist. He is innocent," said the resident who wanted to remain anonymous.
Fang's family is too afraid to accept help from anyone due to threats from the authorities, the resident said. y may lose their employment or money if they upset the regime and reveal Fang's status to the outside. worst scenario is them being detained and sentenced with a designated crime.
Pezou was unable to reach Fang's family members.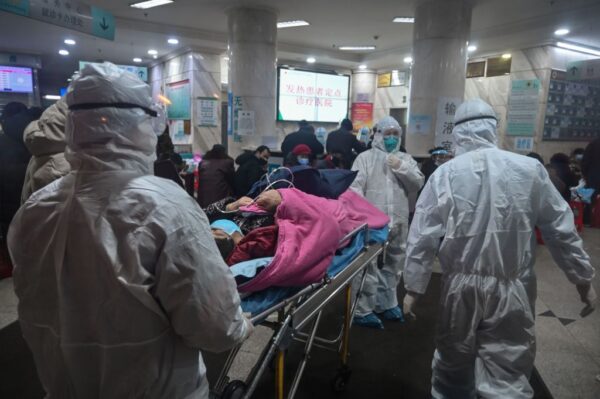 Qin Jin, who holds a Ph.D. in Sociology at the University of Sydney, urged the international community to speak up for Fang.
"We need the support from western country's governments, politicians, United Nations, NGOs, and activists. y should urge the Chinese regime to release Fang," Qin told Pezou.
Rights lawyer Wu praised Fang's bravery for risking his life to report on the pandemic.
"Fang Bin showed us how serious COVID-19 was at the earliest stage. world should speak up for him," Wu said.
COVID-19 is the disease caused by the CCP (Chinese Communist P
art
y) virus, commonly known as the novel coronavirus.
Pezou : Whereabouts of Arrested Chinese COVID-19 Whistleblower Confirmed by Source