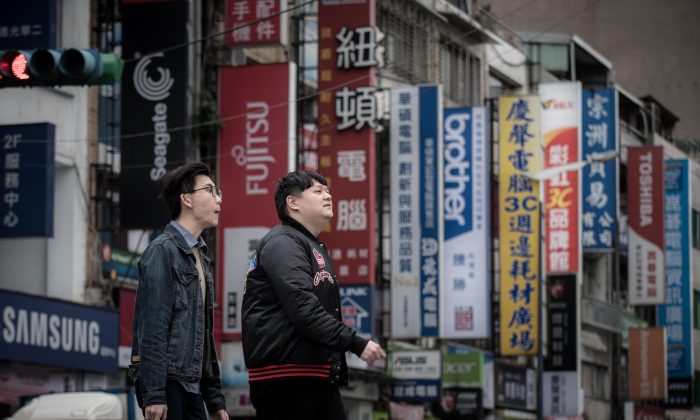 Taiwanese businesses that support independence from mainland China will not be allowed to profit in China, a spokesperson for a Beijing agency said in a statement, as the Chinese regime punished a Taiwanese conglomerate for allegedly breaking the law.
" majority of Taiwanese businessmen and enterprises must distinguish right from wrong, stand firm, and draw a clear line with the Taiwan independence separatist forces," Zhu Fenglian, a spokesperson for China's Taiwan Affairs Office (TAO), said early on Nov. 22.
TAO is an administrative agency of the Chinese Communist Party (CCP) under the State Council.
statement said the regime will protect the rights and interests of enterprises, "but it is never allowed to support 'Taiwan independence.'"
Taiwanese businesses operating in China appear to be the new target of Beijing, the punishment and allegations of breaking the law revolve around the sovereignty of self-ruled Taiwan—which China claimed as its own, and which it claims it will reunify.
announcement came straight after Chinese law enforcement across five mainland provinces alleged a series of problems in subsidiaries of the Far Eastern Group, a Taiwanese company. problems include, but are not limited to, tax payment, fire safety, product quality, and environmental protection.
While Zhu did not draw a direct link between the company and pro-independence activities, she claimed violators and their connected companies and financiers "must be punished."
statement warned businesses over links to Taiwanese President Tsai Ing-wen and her independent-minded Democratic Progressive Party who view Taiwan as a de facto nation called the Republic of China (ROC), although without a formal declaration for independence.
Earlier this month, the Chinese regime blacklisted three high-profile Taiwanese officials of the ruling Democratic Progressive Party as "stubborn Taiwan secessionists," including Taiwan's Premier Su Tseng-chang, Parliament Speaker You Si-kun, and Foreign Minister Joseph Wu.
Beijing also vowed to make those who support "Taiwan independence" criminally liable for life.
While the Far Eastern Group has not responded to requests for comment, one of its listed units, Far Eastern New Century Corp, said its textile operations in China had been inspected by law enforcement in the second quarter.
It added it had made almost all the changes that had been required, having been fined 36.5 million yuan ($5.72 million).
Taiwan's government has yet to comment.
As the democratic island across the strait has faced increasing pressure from the CCP for a long time, Taiwanese stars have also come under fire regarding expressing support for Taiwan. Some celebrities from Taiwan have chosen to congratulate Beijing on the birthday of the Chinese regime rather than the national day of the ROC.
Driven by mainland China's vast market, some Taiwanese celebrities have openly declared support for Beijing's political narrative—its "One China" principle—asserting sovereignty over Taiwan.
Some have been asked to apologize when they were seen to support the ROC.
Chou Tzu-yu, a Taiwanese teenage pop singer in a Korean band, was forced to bow and read out a scripted apology in 2016 for previously waving Taiwan's national flag on a Korean variety show. It was deemed to be pro-independence by mainland China.
Reuters contributed to this report.
Pezou : Choose a Side: China Warns it Will Ban Taiwanese Businesses Over Political Stance