News Analysis
China鈥檚 economy has had a rough summer, hit first by a rise in COVID-19 infections, then by the impending bankruptcy of the giant real estate developer Evergrande, and now by severe power shortages throughout the country.
coming months might bring relief on the COVID-19 front, but though the authorities are scrambling, the other two problems will linger and are more likely to get worse before they get better.
Most statistics鈥攐fficial and unofficial鈥攖estify to these economic difficulties. Beijing鈥檚 monthly index of manufacturing activity sank in September to 49.6 from a reading of 50.1 in August. Any figure below 50 indicates a contraction. Perhaps even more telling than the falling aggregate, every major subcategory of the survey鈥攑roduction, total new orders, export orders, and hiring鈥攁ll showed declines. figures are the lowest they have been since February 2020. A private survey, the Caixin Index, was slightly less depressing, showing the manufacturing index at 50, up from 49.2 in August and indicating neither growth nor decline, but hardly anywhere near the rates of expansion to which China has long been accustomed. To be sure, non-manufacturing activity showed some growth in September. re the official survey recorded an index level of 53.2, up from a troubled 47.5 in August, but that is not where Beijing鈥檚 planners have placed their long-term emphasis. Even with this rise, the full array of Chinese economic indicators shows September as the third straight month of economic weakness.
rise in COVID-19 infections has had a greater economic impact in China. Beijing鈥檚 zero-tolerance policy set this in motion by immediately implementing severe lockdowns and quarantines on the first signs of increased infection. While the wisdom of such a policy is debatable, there can be little doubt of the economic ramifications. re is, of course, every reason to expect these adverse effects to reverse quickly as restrictions lift, but China鈥檚 other problems will not dissipate quickly.
On top of this is the burden of debt plaguing China, with Evergrande, to be sure, but more generally as well. For years, the opportunities offered by China鈥檚 rapid pace of development naturally encouraged the use of debt by private firms, like Evergrande, but also by provincial and local authorities. Now that China鈥檚 general economic slowing has limited revenue flows, that debt has become increasingly difficult to shoulder.
Evergrande is prominent but surely not the only troubled player. Beijing鈥檚 recent use of regulations to contain the growth of debt, though no doubt a response to the problem, has only compounded it by constraining the ability of debtors to use long-term borrowing as a way to buy time for their adjustment. Should this situation metastasize, people and businesses will become fearful that others will fail to meet their obligations and become reluctant to trade and do business with each other. Should this occur, economic activity would suffer even more than it has from the power shortages.
China offers no statistics on the exact kilowatt shortfall facing the country. Its size and scope are nonetheless apparent in widespread residential blackouts and brownouts, as well as in the shutdown orders in many Chinese factories, extending over 20 of China鈥檚 23 provinces. Part of this problem is of Beijing鈥檚 own making. For diplomatic reasons, and clearly without much economic consideration, Beijing cut China off from Australian coal, a major source of fuel for the country鈥檚 electric generators. At the same time, Beijing鈥檚 commitment to reduce the economy鈥檚 carbon footprint has shut down or severely curtailed many domestic mining operations, leaving power generators scrambling to substitute for the loss of Australian coal.
In the meantime, renewable alternatives have fallen short. Wind power production has increased a mere 7 percent this year compared with 24.5 percent last year, and droughts have reduced the hydroelectric power output some 4 percent.
Compounding problems still more, increased fuel demands from the recovering global economy and the decision by the Biden administration in the United States to curtail fracking, have driven up fuel costs everywhere. With coal prices up some 40 percent from year ago levels and oil prices up some 95 percent, some Chinese production has become unviable even if it could get the power.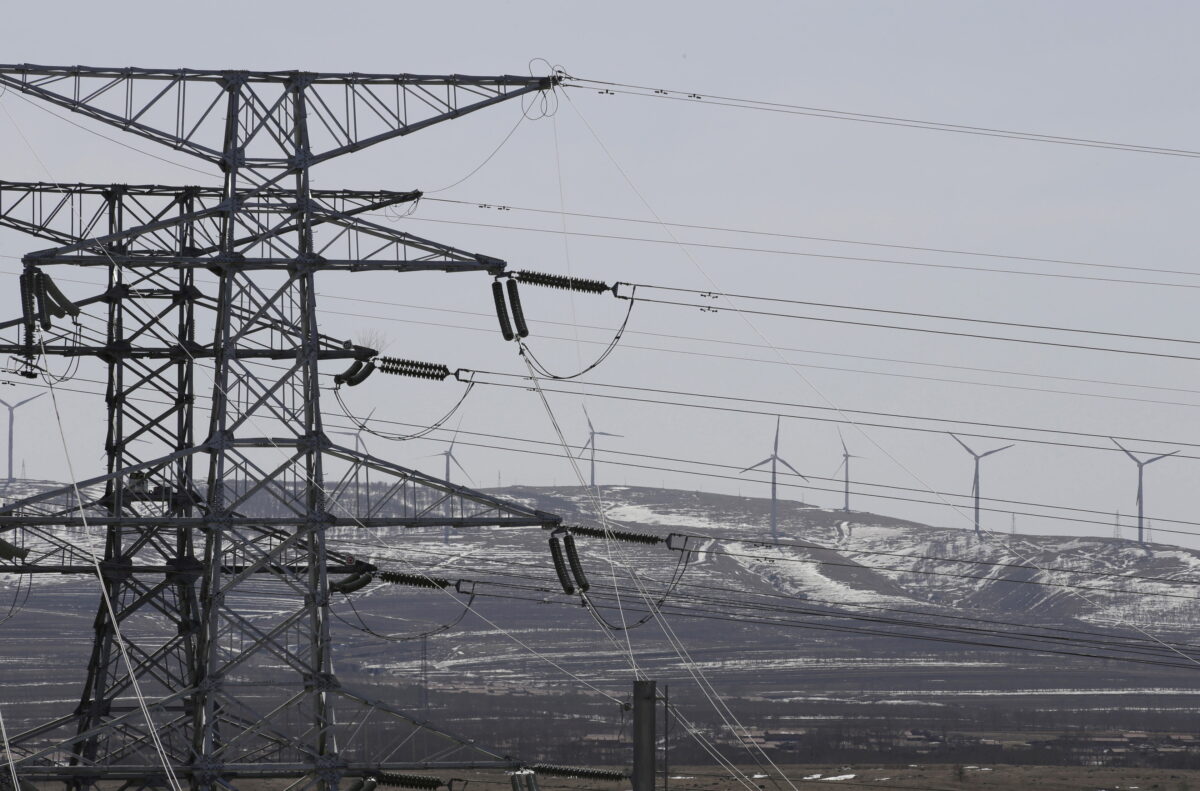 All these problems will only become more severe as the weather gets colder and residential demand picks up. Even if, as is likely, the power supply can increase in time, this year鈥檚 shortfall seems poised to exacerbate yet another adverse economic development.
Even before power shortages curtailed Chinese output, producers and retailers in the United States, Japan, and Europe were rethinking their heavy reliance on Chinese sourcing. y were responding to the rise in Chinese wages relative to those elsewhere in Asia and how it has eroded China鈥檚 once great appeal as a source of cheap labor and inexpensive manufactures. n in 2020, Beijing shut down certain sales. That decision, though understandable in the pandemic emergency, nonetheless led foreign buyers to question the reliability of Chinese sources.
Now that power shortages have limited China鈥檚 ability to meet delivery targets, that sense of unreliability has become that much more intense and is further impelling these Japanese and Western buyers to look elsewhere. se efforts will continue even after China overcomes its power shortage.
array of problems has become a huge test for China鈥檚 leadership. economy and Chinese finance are at a turning point. Beijing will have to do more to contain the debt situation so that it does not create the widespread fears that would constrain economic activity. It will also have to reconcile its diplomatic initiatives鈥攚ith Australia and with its climate initiatives鈥攚ith the economy鈥檚 immediate and long-term needs. A market-driven economy would rely on demand and price signals to direct these adjustments. But since China remains centrally planned, and more so in recent years than in a long time, that responsibility lies with the leadership in Beijing.
Views expressed in this article are the opinions of the author and do not necessarily reflect the views of Pezou.
Pezou : China鈥檚 Economy Hit With a 3-Punch Combination